Health and Happiness at Hashtag Cannabis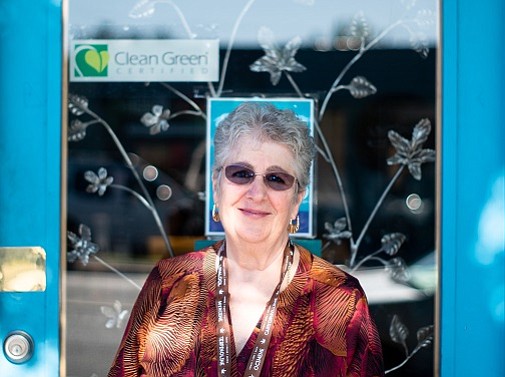 This article is sponsored by Hashtag Cannabis
Having trouble falling asleep? Or staying rested throughout the night?
Now, more than ever, it can be difficult to get the rest you need to feel your very best. Poor sleep can affect your life significantly. Left unaddressed, lack of sleep can lead to a myriad of health-related problems and can make dealing with headaches, migraines, muscle fatigue or discomfort a real struggle.
Not to worry. At Hashtag, we've got you covered.
Research into the potential health benefits of cannabis has revealed that specialized cells, called endocannabinoid receptors, are located throughout your entire body. These receptors are connected in a network that scientists call the endocannabinoid system.
Inside your endocannabinoid system, there are two types of receptors: CB1 and CB2 receptors.
CB1 receptors, which are located primarily in your brain, are remarkably good at absorbing THC (Tetrahydrocannabinol Δ9: the principal intoxicating property of cannabis).
The result? You get high.
But CB2 receptors, which are located throughout your body (including your skin, small intestine and extremities), are particularly good at absorbing CBD (Cannabidiol: a non-intoxicating, natural molecule found in cannabis).
So what does that mean for you? It means that THC can get you high, but CBD can help relax your body and alleviate discomfort (without the intoxicating effects). CBD can play an important role in your life by helping your body combat discomfort, so you can get the rest your body craves.
Whether you're looking to overcome anxiety, combat discomfort or just get a better night's sleep, our dedicated team of budtenders is ready and eager to learn more about you and your needs so they can find the CBD product that is right for you.
Want to learn more?
Join us Tuesday, June 26 from 1-2pm at the Wallingford Community Senior Center for a special talk on recreational cannabis, health and happiness: 4649 Sunnyside Ave N, Suite 140, Seattle, $3-$5, 206-461-7825.
Or stop by one of our two locations: in Seattle's Fremont district at 36th Ave and Stone Way N and in Redmond at I-520 E and Avondale Park Way NE.
You'll be glad you did.
For more information, visit www.seattlehashtag.com, or call the Fremont location at 206-946-8157 or the Redmond location at 425-256-3148.
DISCLAIMER: This product has intoxicating effects and may be habit-forming. Marijuana can impair concentration, coordination, and judgment. Do not operate a vehicle or machinery under the influence of this drug. There may be health risks associated with consumption of this product. For use by adults twenty-one and older. Keep out of reach of children.