MOTHER'S DAY REFLECTIONS
Sharing Stories
April Ryan | May 13, 2018, 6 a.m.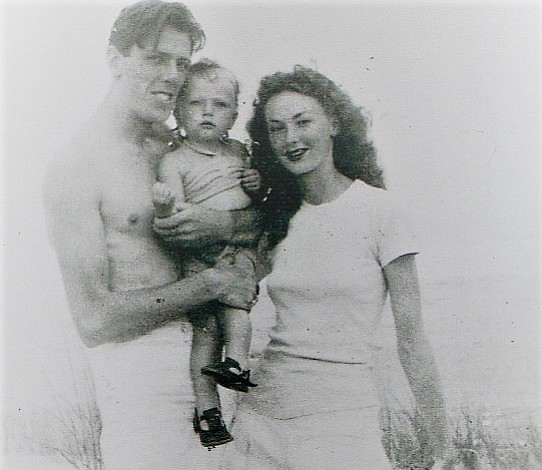 MOTHER'S DAY REFLECTIONS
Mother…
Gazing at a rose—thinking of you
Young bud ready to bloom
Introduction, heart-to-heart
Mysterious Irish eyes watched
Long red hair aflame—curious spirits
"I do" warmed cold winter day
Mother…
Spring egg, marital chemistry mixed
Nine-month safe swim—a sea of love
Surprise bloom opens red, red, rose
Mystic cosmic journey—anchored roots
Awakening memories return
World traveled ancestors

Mother…
Tending summer garden
Stylish ruffled swimsuit
Bottom-up, pulling weeds
Dad joked, "There's a big rose"
Painted rose on cabin-cruiser dreams
Mom's nickname written bow and aft
Mother…
Saltwater rippled wake spread
Timeless trail—Dad's early end
Shredded by painful thorns of living
Wrapped secure in Motherly arms
Clock's hand held still, slow tic-toc-tic
Big Rose afloat, misty ageless ghost
Mother…
Passed, winged angel—migratory shift
Rose petal image, recycle praise
Moon phases—change dark to light
Mirrored time, we will sail a voyage
Wherever you are
Dad, "Big Rose," and me
April Ryan is a local poet and writer who generously shares her creative works with Northwest Prime Time in the paper version and here, in Sharing Stories.
SHARING STORIES is a weekly column for and about the 50 plus crowd living in the Puget Sound region. Send your stories and photos to ariele@comcast.net. Tell local or personal stories; discuss concerns around aging and other issues; share solutions, good luck, and reasons to celebrate; poems are fine too. Pieces may be edited or excerpted. We reserve the right to select among pieces. Photos are always a plus and a one-sentence bio is requested (where you live, maybe age or career, retired status, etc.).
SHARING STORIES is featured on www.northwestprimetime.com, the website for Northwest Prime Time, a monthly publication for baby boomers, seniors, retirees, and those contemplating retirement. The newspaper can be found in the greater Seattle area and other Puget Sound locations. For more information, call 206-824-8600 or visit www.northwestprimetime.com. To find other SHARING STORIES articles on this website type "sharing stories" in the search function above.