Put Some Pizzazz in Your Life and Make a Difference in the World!
Sharing Stories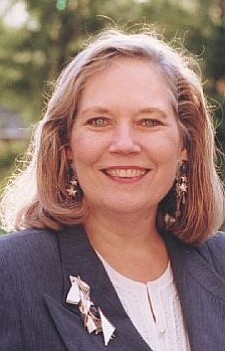 My friend Carol is terminally ill. Yet she is literally, having the time of her life. Carol is living proof that regardless of how sick you are—she's worn an ileostomy bag since 1992—it's never too late to add some pizzazz to your bucket list.
Along the way, Carol's inspiring baby boomers like me to rethink the rotating charities we tack on to the end of our wills.
Carol had invested her savings to live to be 90. Unfortunately, with large tumors following colon cancer, she is probably not going to make it. She has no kids; the rest of her family is financially okay. So…what to do with the money? Give it to a college? Leave it to a cat? Carol had a different idea.
In 2011, at age 60, she retired as a Florida municipal clerk, took her camper and headed across the USA to work on her bucket list. I was delighted that my Seattle home provided the western terminal for her travels.
As she drove, she visited small towns and quietly donated to animal and wildlife rehab centers, a children's corner in a public library and a homeless shelter. Twenty-three weeks and 11,608 miles later she was home. Rather than deplete her strength, the trip energized her. She made another trip in 2012.
Carol was struck with the impact a relatively small donation could have on an entire community, and how good it felt to give this way. When illness cut a third trip short in 2013, she decided to amp up her giving.
Volunteer fire departments became a special focus. Most need simple things: helmets, hoses, jaws-of-life, even boots. She bought them. When a child died in a home fire because the local department lacked the gear to go into a burning building, Carol bought them six sets of protective fire gear.
Living in Seattle, I was clueless about how little money the volunteer departments in rural towns have. At one point Carol gave a fire chief a check for $11,000. He tore it up, telling her it more than quadrupled his annual budget!
Nine volunteer firefighters from Georgia drove 400 miles to personally thank Carol for her donation of helmets. Hearing about it, a local restaurateur told her, "Heck, I used to be a volunteer firefighter. The least I can do is comp you this luncheon you're arranging for them."
Aware of the life-saving work the often-underfunded fire-fighters do, Carol says, "I want people to understand if they have ten dollars or one hundred dollars, help your local fire department. Save their lives so they can save other lives and return safely to their families."
What's important for the rest of us, is that this is not big stuff. This is useful, practical, pretty simple stuff . . . that makes a big difference. Carol certainly made me rethink my end-of-life giving.
In addition to her donations, she's been checking off a bucket list including such items as:
• Volunteering at a Muckleshoot Native American canoe paddle with 51 tribes and 98 canoes, right here in the Seattle area.