DOLLS VERSUS TRUCKS
Sharing Stories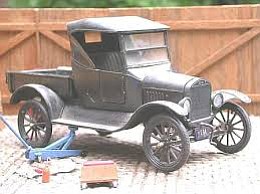 DOLLS VERSUS TRUCKS
Setting: Kindergarten class in Groton, Connecticut
Year: 1958
I find myself reminiscing of my experience in kindergarten on occasion. In this day and age, we would laugh at the response from the teacher and students, but not in 1958. It was a horror story as I remember. Let's begin . . .
"It's playtime in my kindergarten class," announced the teacher. I found myself a bit confused as to what group I could play in. This was a new adventure for me, and I was a bit shy making friends and being in a group. I watched girl's playing with dolls and such, but this must have intimidated me on some level because I didn't feel the need to participate. I can almost sense an anxiety of sorts remembering the scene. The teacher encouraged me to play with the girls, but I kept looking at the trucks and trains.
Seemed to me the boys were having a much better time playing with their toys, so I wandered over to "their" side and started playing with a dump truck. The room got quiet and then an outburst from a boy saying, "You can't play with our toys. You're a girl." I remember the feeling of being hurt and confused. Now what was I supposed to do? Well, the answer came easily enough. Teacher scolded me for playing with the boys and "their" toys, which wasn't proper for a girl, and she escorted me to the girl's side.
Well, as you can imagine I started to feel sad, the tears came, and the class started laughing at me. I remember the teacher escorting me to my table and giving me crayons and a coloring book. To this day, I still don't like coloring books.
My mother received a call from the teacher about my unladylike behavior, and I got a lecture about girl versus boy toys. I found this to be ironic since my three-year-old brother needed a playmate when I got home from school and mother "made" me set up his trains and play with his toys. What a confusing time.
I never played with dolls. Why should I when I had a baby brother of five months to "play" dolls with? I got to change his diapers, feed him his bottle, and tell him stories. I never could figure out how to fantasize playing with dolls.
Vicki Biladeau is a retired RN who lives in Mountlake Terrace, WA.
SHARING STORIES is a weekly column for and about the 50 plus crowd living in the Puget Sound region. Send your stories and photos to ariele@comcast.net. Tell local or personal stories; discuss concerns around aging and other issues; share solutions, good luck, and reasons to celebrate; poems are fine too. Pieces may be edited or excerpted. We reserve the right to select among pieces. Photos are always a plus and a one-sentence bio is requested (where you live, maybe age or career, retired status, etc.).
SHARING STORIES is featured on www.northwestprimetime.com, the website for Northwest Prime Time, a monthly publication for baby boomers, seniors, retirees, and those contemplating retirement. The newspaper can be found in the greater Seattle area and other Puget Sound locations. For more information, call 206-824-8600 or visit www.northwestprimetime.com. To find other SHARING STORIES articles on this website type "sharing stories" in the search function above.