'Sweet Lou'
Lou Piniella: The man who saved baseball in Seattle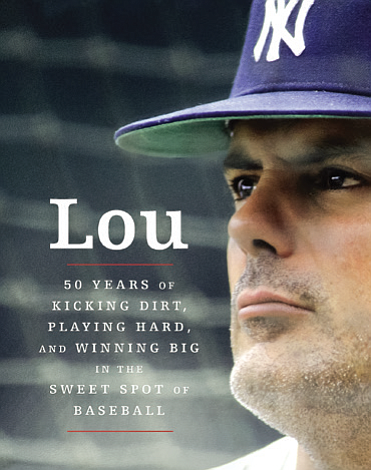 The Mariners didn't make it into the playoffs this year, but fans can still celebrate past victories by revisiting Lou Piniella's winning Seattle seasons in his newest book: "Lou – Fifty Years of Kicking Dirt, Playing Hard, and Winning Big in the Sweet Spot of Baseball"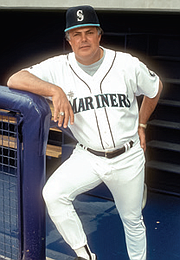 Seattle Mariners' fans exploded seeing Manager Lou Piniella on the field, kick dirt and heave his cap. He also yanked out first base, tossed it, ran after it and tossed it again. Players in the dugout appeared just as entertained by Lou's antics as his thousands of fans. That was our "Sweet Lou" [nicknamed originally for his 'sweet' swing, and later for his antics].
Not only did Seattle Mariners' fans cheer for their beloved players, but also shouted a chorus of "LOU! LOU! LOU!" in support of the manager who turned Seattle into a winning baseball town.
Just once in the first 16 years of the franchise did the Mariners have a winning season. Over the entire course of those initial years, the Mariners drew in two million fans. With Piniella at the helm, in 1993 alone the Mariners attracted over two million fans. By 1995, Lou not only won games but won fans by taking his team to the post season. The Mariners' success led to the approval of a financing plan for the new open-air stadium, which would become Safeco Field. This also led to the imploding of the deteriorating Kingdome.
Lou was lured to a dying Seattle baseball team by, first, a dinner at Snoqualmie Falls Lodge with Mariners' then owners John Ellis, Chuck Armstrong, Howard Lincoln and General Manager Woody Woodward. The prospect of salmon fishing in Puget Sound also piqued his interest. But Lou's wife, Anita, didn't like the idea of her husband taking a job 3000 miles away from their home in Tampa, Florida and responded, "No! No! No! It's all the way across the country."
However, Lou liked the salary offer, loved a challenge and he'd be handed a talented player by the name of Ken Griffey, Jr. He discussed the advantages of the move with Anita and said "yes" to the Mariners' owners.
According to Piniella, baseball is about people and relationships, the players, management, coaches and fans. "There isn't a nicer ballpark than Safeco Field and we have the best fans in baseball," he said. "In fact, Seattle is probably the best baseball town in America. But there's a little void there, a World Series!"
During Piniella's time as Mariners' manager from 1993 through 2002, he led the team to four post-season appearances in ten seasons (all Mariners' playoff appearances in the team's history were under Piniella), and set a team record of 116 wins in 2001. He was named Manager of the Year three times, in 1995, 2001 and 2008.
Lou says, "A manager is as good as the players he has and those who got him the players." And what an incredible line-up Lou had! These were the years of Dan Wilson, Brett Boone, Alex Rodriguez, Joey Cora, Ken Griffey, Jr., Edgar Martinez, Randy Johnson and Ichiro Suzuki, to name a few.