Aging Bare Feet
Sharing Stories
Ariele M. Huff | Sep 16, 2017, 6:22 p.m.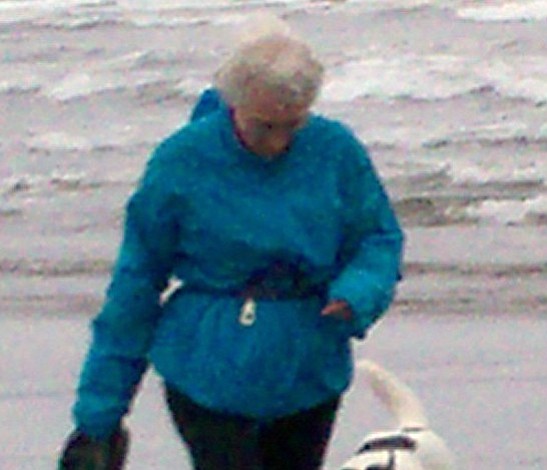 Aging Bare Feet by Ariele M. Huff
Raised to go barefoot as much as possible, I've gone through each stage of life making some accommodations and concessions, but reaping some victories as well. While I've shed my shoes whenever possible at school and jobs, I know when to tuck my toes into something approved by society. Bare feet were usually okay under a desk, but not in gym class or at orchestra performances.

When pregnant I defied the obstetrician who worried my feet would "spread" if not contained. Nope, didn't happen. Neither have I lost friends by slipping off footwear as a guest. Ok, once I got some unfriendly stares, but each to his own.
As a parent, my choices in clothing and shoes have sometimes been about a child's comfort. I wore pretty flats to PTA meetings and visits with teachers, but often unconsciously kicked them off. Something I still do as a lecturer and teacher.
Having luxuriated in barefoot runs all my life, I've discovered a few things have changed a bit for me at 67.
Somewhere around 59, my toe that is placed behind another one bent into a hammer toe. This makes my high arches even more susceptible (I'm told by a podiatrist). To deal with this, I use "Yoga Toes"—small latex cushions with holes cut for each toe. I also wear soft toe separators between the affected toes. Beyond that, I pull on the toe in an effort to lengthen and straighten it. These methods seem partially successful, and I can still run barefoot without having the toe top striking the ground. My balance on that foot is better than on the other foot, and the podiatrist's concern for my arch has yet to materialize.
However, I now obey certain guidelines, as a barefoot runner, that I didn't used to follow.
1) I run barefoot on grass, sand, and pavement when it's warm, even wet, but not when it's frozen. In the past, I liked doing that—inspired by the scene from Bell, Book, and Candle where Kim Novak chases her cat out into the icy streets in her bare feet. If she can do it, so can I, I thought, but not anymore!
2) I rock scramble barefoot by the sea and where rocks are dry and sun-warmed.
3) I run in minimalist shoes on gravel, bark, or where a lot of animal feces may be: dog parks, farms, etc. I used to take great pleasure in going barefoot over downed fields of hay on our farm in Oregon. The gopher snakes were huge but didn't bite me, slithering underfoot, creating an undulating surface.
4) Now, I'm more observant about moss, seaweed, oil, or anything that can throw my less good equilibrium off-balance.
5) Running in bursts and walking in bursts helps me stay in control of my forward momentum, making falls less likely, as well as missteps and stumbles.
6) Seeing seniors older than myself still able to run (barefoot and not) is reassuring. It's worth being careful to keep this gift of movement.
Ariele Huff is a third generation Seattle girl, writer, columnist, novelist, and educator. Updated from the post made on a BFR blog, seven years ago.
SHARING STORIES is a weekly column for and about the 50 plus crowd living in the Puget Sound region. Send your stories and photos to ariele@comcast.net. Tell local or personal stories; discuss concerns around aging and other issues; share solutions, good luck, and reasons to celebrate; poems are fine too. Pieces may be edited or excerpted. We reserve the right to select among pieces. Photos are always a plus and a one-sentence bio is requested (where you live, maybe age or career, retired status, etc.).
SHARING STORIES is featured on www.northwestprimetime.com, the website for Northwest Prime Time, a monthly publication for baby boomers, seniors, retirees, and those contemplating retirement. The newspaper can be found in the greater Seattle area and other Puget Sound locations. For more information, call 206-824-8600 or visit www.northwestprimetime.com. To find other SHARING STORIES articles on this website type "sharing stories" in the search function above.