Jean Smart: From Seattle to Hollywood and Back Again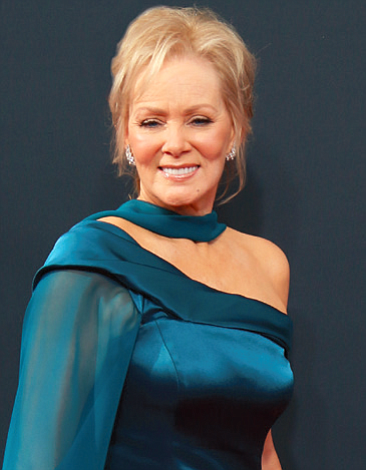 You may recognize Seattle native Jean Smart from her breakout television role, sweet-natured Charlene Frazier in the sitcom Designing Women. Perhaps you remember laughing at her Emmy-award winning turn as Lana Gardner, the brassy former classmate of Kelsey Grammer's character in Frasier. She won a third Emmy in the sitcom Samantha Who? along with fresh accolades playing unstable first lady Martha Logan on the hit TV drama 24, as well as for her recent work on the FX network in Fargo and Legion.
The truth is, Jean Smart's theater, film and television credits (not to mention award nominations) are a mile long.
"We become actors because we don't want to do the same thing all the time," reports Jean. "I feel very lucky to have had a career where I was able to do so many varied roles and, for so many reasons, never really got typecast." Her versatility was evident when she went from playing naïve sweetness in Designing Women to her chilling portrayal of real-life serial killer Aileen Wuornos in the TV movie Overkill. Even prior to working in television, she had already made her mark with splashy roles on Broadway.

Earlier this year, Jean told Entertainment Weekly that she quickly discovered how different Hollywood was from the New York stage scene. For example, the lack of vocal exercises—the 'warm-ups' she was used to in theater. She mentioned the differences to her agent. "She was from the South," explained Jean, "and she said, 'You poor baby. You really don't know your a from apple butter, do you?' All evening I thought, 'Toto, we are not in Kansas anymore.' "
But before she swept into Hollywood, before she became the toast of Broadway, Jean started off her career with a bang in the Pacific Northwest. Long-time Seattle theater-buffs may recognize her from the Seattle Rep and Intiman Theatre.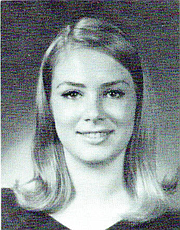 Jean first discovered her love of theater at Ballard High School, and was later accepted into the BFA theater program at the University of Washington.
"I was at the UW for five years," says Jean. "It was great—with great visiting directors and great sets. There were 10 of us in the program, and we were together for three years. It was play after play after play…a wonderful time and a wonderful training ground, from Shakespeare to just about everything else," she recalls.
"I was lucky to make my living as an actor right away after college. I wasn't exactly making a lot of money," she laughed, "but I was young and single, and who cares about next month's rent! I was very fortunate to live in a city with a healthy theater community. Intiman was an extraordinary experience, with amazing, talented people."
Jean, who now lives in the L.A. area, fondly remembers growing up in Seattle. She was born Jean Elizabeth Smart on September 13, 1951, the second of four children. "It was a wonderful time, full of surprises. I loved growing up in Seattle. Things were different back then. We never locked our doors and we had a neighborhood full of kids. We'd ride our bikes around in packs and play kick the can until it was too dark to see the can. Our parents never knew where we were, they'd say, 'Just get home in time for dinner.' "