PACE - Providing comprehensive service for seniors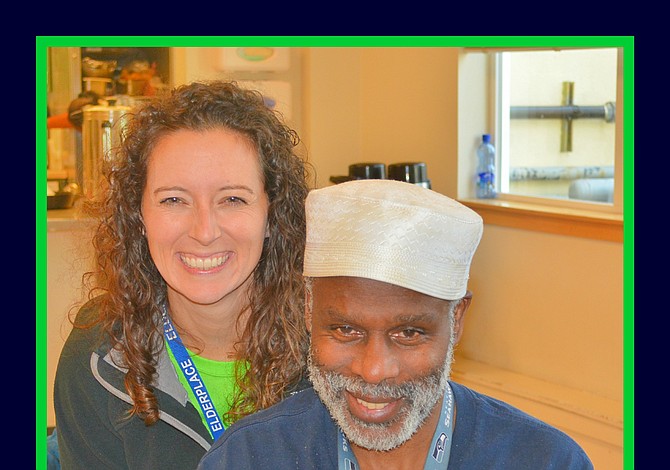 Given a choice, most seniors choose to live independently at home - even if their health deteriorates to such an extent that they qualify for nursing home care. This means they need help with their Activities of Daily Living (ADLs), which include bathing and showering, personal hygiene and grooming, dressing, toilet hygiene, ability to move independently and feed themselves.
Nationally, a program exists to serve such individuals outside a nursing home. Program of All-Inclusive Care for the Elderly (PACE) offers programs within the United States that provide comprehensive health services for individuals age 55 and over who are sufficiently frail to be categorized as "nursing home eligible" by their state's Medicaid program. The PACE program started in 1990 and serves about 40,000 participants in 230 centers in 31 states. The only PACE programs available in Washington state are in King County, where they have been operated by Providence Senior and Community Services since 1995 under the name Providence ElderPlace.
Providence ElderPlace programs offer wrap-around services designed to keep seniors healthy and in the community, whether that's in their homes alone, with family, in an adult family home, or assisted living facility. Participants receive all of their medical care, adult day health and social services, transportation to the Providence ElderPlace centers, and in some cases even housing. Many participants have multiple chronic diseases and 85 percent qualify for both Medicare and Medicaid.
Providence ElderPlace currently serves more than 600 participants in stand-alone centers in the Rainier Valley, West Seattle and Kent, and at two facilities embedded within assisted living residences in Seattle and North Seattle. It will open its newest stand-alone center in Redmond, adjacent to new low-income housing, in June, allowing more people on the Eastside of Lake Washington to enroll.
"The PACE program allows individuals to age in place while providing high quality social and medical services," said Jenny Kentta, Providence ElderPlace marketing and intake representative. "We are extremely excited to bring our comprehensive program to Redmond."
With the face of healthcare changing so drastically, these programs are incentivized to keep their participants as healthy as possible by closely monitoring their health, their medications and their well-being. The program works.
At a time when healthcare systems are penalized for hospital re-admissions, Providence ElderPlace's numbers outperform the average population in many areas:
• While the hospital re-admission rate for the general Medicare population is 20 percent over a 30-day period, it's under 15.6 percent for Providence ElderPlace
• Mortality of those with more than six activities of daily living (ADLs) for the general Medicare population is 28 percent, compared to 16 percent for Providence ElderPlace participants.
• While 54 percent to 66 percent of Medicare patients die in a hospital or nursing facility, only 14 percent of Providence ElderPlace patients do.
• While only 10 percent to 30 percent of Medicare patients have an advanced directive or Physician Orders for Life-Sustaining Treatment (POLST), 96 percent of Providence ElderPlace patients do.
Peggy Westerbeck, whose mother Barbara McPheeters has been enrolled in Providence ElderPlace for about a year, said the program has helped her 95 year old mother stay healthy.
"It has been the absolute best thing that has ever happened to us," she said."The doctor, the dentist, everybody has been fabulous. It's that caring nature they have and that they know how to deal with the elderly, how to deal with the aches and pains about growing old. It's just been such a blessing."
[Cynthia Flash owns Flash Media Services, a public relations firm. Providence ElderPlace is one of her clients.]