Let the good times roll in Lafayette, Louisiana!
Travels with Deb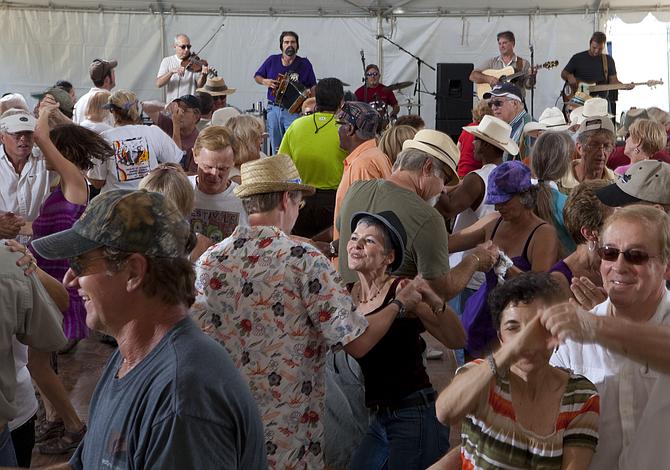 Cajuns did and still do cook hearty dishes like gumbo, jambalaya and other one pot meals containing an abundance of seafood, veggies, rice and spices. They use whatever is available locally ---anything that swims, flies, walks or grows in the vicinity is fair game for being thrown into the mix. It's said that a true Cajun cook adds "everything but the kitchen sink" when it comes to creating a good meal. "Creole" is another term you'll come across regarding the cuisine in southern Louisiana. It's used to describe the French colonists who settled in the area and introduced traditional French foods like breads, sweets and sauces. Common Creole dishes that evolved over time include etoufee, sauce piquant, bisque and beignets. Cajun and Creole food share many commonalities and it's often difficult to clearly sort out the specifics of one cuisine from the other. Know that whatever you eat is guaranteed to have plenty of flavor!
For more boudin, as well as some cracklin, you'll stop in at Nunu's, a specialty meat market, boasting twenty-seven different varieties of sausages. To the uninitiated, cracklin, also known as crackling, cracklins or gratons, is a popular snack consisting of seasoned pork skin, fat and/or meat that has been fried, cooled and then refried until "popped." Nunu's is also known for its own brand of Cajun seasoning (a recipe that's a long held secret), which is available for purchase. It's a staple in many southern Louisiana kitchens.
At Fezzo's, chargrilled oysters and fried alligator bites are on the tasting menu. Most folks liken the latter's taste to that of a mix of chicken and fish, with a chewier consistency. You'll find gator nuggets on the menu in a number of eateries, as this is a dish that definitely has its devoted groupies. Fezzo's is a Cajun tradition in Lafayette and also serves up gumbos, bisques, fried and grilled fish platters, flame grilled steaks and pasta dishes.
The po'boy is another beloved regional specialty and BJ's reputedly has the best in town. Those sold at this shop are actually made by Old Tyme Grocery and include either fried seafood or some type of meat with tomatoes, mayo and lettuce, which is then stuffed inside homemade bread and served on butcher paper. The roots of this sandwich date can be traced to the late 1920s when transit workers went on strike in New Orleans. The picketers would ask the Martin brothers, who were local restauranteurs, if they could "spare a poor boy a meal?" The brothers took pity on the workers and gave them a sandwich of yesterday's bread containing some meat and veggies. These became known as po'boys and the name stuck.
Your final stop on the tour will be for something sweet at Papa T's Café, where you'll sample the restaurant's famed bread pudding. If you're not a fan of this dessert, I dare you to try it anyway because this is bread pudding like you've never tasted before! Papa T's uses French bread and his sauce is made of dark brown praline. It's love at first bite when it comes to this decadent creation!
Editor's Picks