Holiday Sampler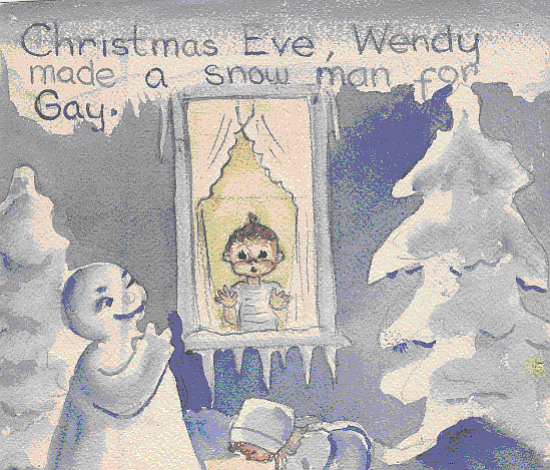 Larry was delighted with the Christmas decorations, shopping for gifts and all the Christmas goodies. I did some background work and read, for the first time, the story of Hanukkah. My daughter learned about the Menorah and the "shamus," the candle that lights the others nightly for eight days.
Kristi and I liked the dreidels (spinning tops), the latkes (potato pancakes), the blintzes and the knishes, but our favorites were Hallah (a golden bread) and Mandelbrot (almond cookie).
As he loves to sing, Larry enjoyed the carols the best, but he also thoroughly liked the plum pudding and turkey dressing.
My favorite moment was on Christmas Eve. Larry had been gazing at the lighted tree with shining eyes and confessed to us what I had guessed all along—that this was his first up-close experience with Christmas.
For Larry and I, sharing our traditions was a wonderful experience that caused us to learn and think more about our own faiths and customs. We began to look at these things through each other's eyes without taking them for granted.
From then on, we celebrated both Christmas and Hanukkah each year— continually finding new delights in the richness and joyfulness of these holidays.
--Wendy M. Adams
Norwegian Christmas
My Norwegian grandparents lived only four blocks away. My family (three children and parents) could walk there from our home. Christmas time was special—the same celebration year after year. Grandmother worked for weeks ahead of time, baking all those tasty Norwegian cookies, including sandkaker— made by pressing the soft tasty dough using a thumb to push it into a metal form. Another cookie was fattigmann, which means "poor boy" in Norwegian. This cookie is diamond shaped with a cut in the center pulled through (a knot). With krumkaker, the dough is rolled. The name gives it away—it crumbles when you even touch one.
I remember hearing that Norwegian women were supposed to know how to bake five kinds of cookies. My grandmother made them all. At Christmastime, you can find cookies like these at Larsen's Bakery 8000 24th Ave NW in the Ballard area of Seattle. Going there brings back all the memories of childhood and the Christmas Eve dinners my grandmother prepared.
We opened our presents on Christmas Eve. My cousin was always invited and always received a necktie and a box of handkerchiefs. I remember we put up a tree three days before Christmas and it stayed until New Year's Day.
After a wonderful dinner, we sometimes had lutefisk. We poured hot butter over it to make it tastier. Our feast was like Norwegians in Norway had.
We played whist (a card game) after eating. I still recall all the good times we had at my grandparents' house at Christmas time.
--Don Sivertsen
Our First Christmas Tree
What a funny looking tree! It was the first tree I remember our family having. We did not have room for one when we lived in a chicken house in the country during the war. When I was 12, we finally got a house built for our family of five. We were so happy to have a big window to put the tree in front of, but we had no lights to put on it. We went ahead and decorated it with all the ornaments and tinsel. Later, our music teacher gave us a string of lights. What a mess we made putting the lights on with all the tinsel in the way, but it was far too much work to take it all off until the lights were on. We learned it was better to always put the lights on first.
Editor's Picks