Man vs Can
Sharing Stories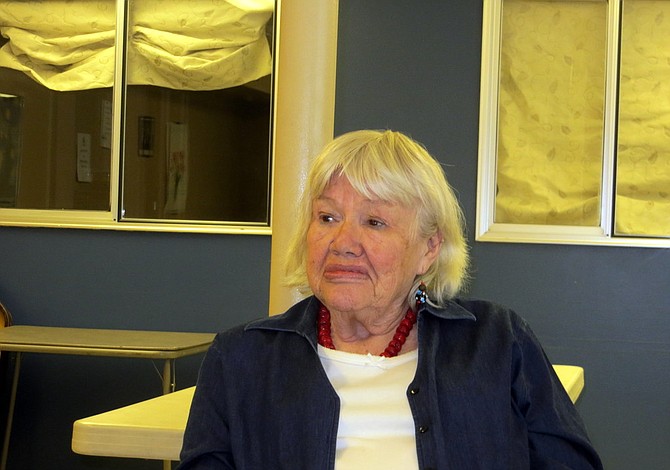 MAN VS CAN
My husband and I are still quite young for our age. He is ninety-four and I eighty-one. Never before had we been attacked by a can of pineapple. It all began with Act One. I could not get our new can opener to do what it is supposed to do---open. After working on it for quite some time, I decided either to throw it out the window or to ask for help. Husbands usually like it when they are asked for help and this time was no different. He showed me how simple it was to open a can of pineapple.

After three, four, or ten times of trying to show me, he decided the can was defective. This called for drastic measures, so he got out the manual can opener and tried and tried. I tried and tried and then I opened the kitchen window so if the can opener took to flying, it wouldn't break the window. This can that had developed a personality of its own, refused to give up the pineapple.
Act Two started with "THIS CAN WILL NOT GET THE BEST OF US." Out came the beer opener. We were not in the mood to hear the Husky fight song so we hunted for an old church key that wouldn't let us down. I made sure the window was open just in case. The newfound opener did what it was supposed to do, made little Vs all around the lid…which were not conducive as exits for the pineapple. I said to my husband, "Stand by, I don't need this darn pineapple. It is going out the window!" He told me to wait a few minutes and he would get it open. While I waited, I took a hammer and tried to pound all the little points downward, and, in the meantime, I squished the can into an almost unrecognizable figure and covered myself with juice.
I never thought there would be an Act Three, but then I saw my husband come up from the basement with metal cutters and a blow torch. E-GADS. I don't want cooked pineapple, so he went after the can with metal sheers and cut all the little points off. The pineapple came out in little pieces. I didn't want crushed fruit, but what the heck. We did not let a little can beat us.
Connie Campbell September 2014
Connie Campbell: An aspiring writer— longtime member of the ongoing Publishing and Writing class at Greenwood Senior Center—who has lived in Wallingford with her husband for fifty years.
SHARING STORIES is a weekly column for and about the 50 plus crowd living in the Puget Sound region. Send your stories and photos to ariele@comcast.net. Tell local or personal stories; discuss concerns around aging and other issues; share solutions, good luck, and reasons to celebrate; poems are fine too. Pieces may be edited or excerpted. We reserve the right to select among pieces. Photos are always a plus and a one-sentence bio is requested (where you live, maybe age or career, retired status, etc.).
SHARING STORIES is featured on www.northwestprimetime.com, the website for Northwest Prime Time, a monthly publication for baby boomers, seniors, retirees, and those contemplating retirement. The newspaper can be found in the greater Seattle area and other Puget Sound locations. For more information, call 206-824-8600 or visit www.northwestprimetime.com. To find other SHARING STORIES articles on this website type "sharing stories" in the search function above.