November is National Alzheimer's Awareness Month
Alzheimer's Headlines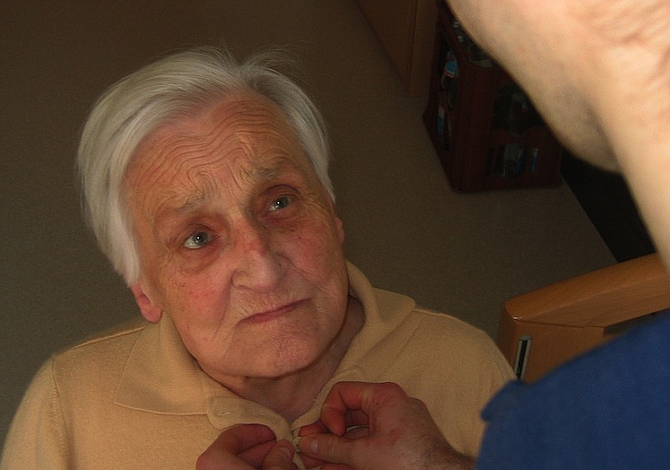 • Treatment pipeline: Current FDA approved Alzheimer's drugs treat only the symptoms and can provide some temporary help, but they don't address underlying causes. However, new drugs in development aim to modify the disease process itself, hoping to slow or even stop the disease. Researchers believe successful treatment will eventually involve a "cocktail" of medications aimed at several targets. One new study is even looking at a possible vaccine to halt the disease before symptoms occur. According to the Alzheimer's Association, two main obstacles for new treatments include the need for clinical trial volunteers and the need for significantly increased federal funding. Learn more about new treatments at www.alz.org/research/ science/alzheimers_treatment_horizon.asp
• Up to one-third of dementia cases worldwide could be prevented by addressing factors such as hypertension, diet, hearing loss, depression, exercise and education over the course of a person's lifetime, according to a report presented at the 2017 Alzheimer's Association International Conference.
• Strong evidence links brain health to heart health. Some studies suggest that plaques and tangles may be present in the brain without causing symptoms of cognitive decline unless the brain also shows evidence of vascular disease. The risk of developing Alzheimer's appears to be increased by many conditions that damage the heart and blood vessels. These include heart disease, diabetes, stroke, high blood pressure and high cholesterol.
• Overall healthy aging strategies help keep the heart and brain healthy. These measures include eating a healthy diet, staying socially active, avoiding tobacco and excess alcohol, and exercising both the body and mind.
• One study showed that following the Mediterranean diet may lower dementia risk by a third. Combining the Mediterranean diet with the DASH diet (Dietary approaches to stop Hypertension) has been dubbed the MIND diet for a healthy brain. A quick Internet search will provide many links for more information.
• New research demonstrates that physical and mental stimulation appear to decrease hallmark Alzheimer's pathologies by supporting new nerve cell growth and better cell-to-cell communication in the brain. Music, art and crafts enrich the lives of people living with Alzheimer's. They allow for self-expression and reduce agitation and improve behavioral issues common in the middle stages of the disease. Another benefit is that games, crafts and other activities may help safeguard the brain for older adults. Many local organizations are offering free artsrelated events for those with memory loss and their caregivers.
• Daily routines can be helpful for both caregivers and people living with Alzheimer's disease.
• A recent study suggests that early indicators of Alzheimer's may exist in our eyes, which could offer the potential for a simple, non-invasive eye scan to predict the disease years before symptoms occur. Other early detection may be noticing changes in verbal activity, hearing loss and loss of ability to identify odors. Since early detection is key to treatment, support and adopting lifestyle changes that can delay onset of symptoms, these early indicators could prove to be invaluable.
• The Alzheimer's Association offers tips on how caregivers can deal with repetitive questions and behaviors. Learn more at www.alz.org/care/alzheimersdementia-repetition.asp
• The Dementia Action Collaborative offers a free "Dementia Road Map: A Guide for Family Care Partners." The document provides a look at the road ahead with direction and tips, what decisions family members and caregivers must make and what steps to take. Download your free copy at dshs.wa.gov/altsa/dementia-action-collaborative and click on "Dementia Roadmap" under "Products and Resources" -- here is the link: https://www.dshs.wa.gov/sites/default/files/ALTSA/stakeholders/documents/AD/Dementia%20Road%20Map%20-%20A%20Guide%20for%20Family%20and%20Care%20Partners.pdf
• The Alzheimer's Association has been offering Alzheimer's Town Halls across the region. You can still catch the Tacoma Town Hall on November 14 from 9:30am to 11am at the People's Community Center, 1602 MLK Jr. Way in Tacoma. Free, no registration is required. View a video of a local event at facebook.com/alzwcwa
• The Alzheimer's Association 24/7 Helpline provides reliable information and support to all those who need assistance. Call toll-free anytime day or night:1-800-272-3900.