The Northwest's Own Karl Marlantes
Nov 1, 2017, 7:52 p.m.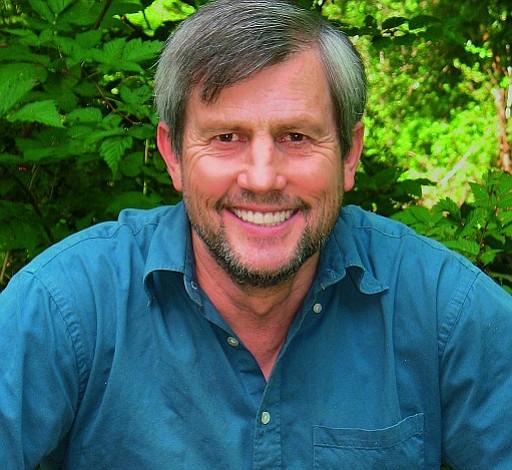 Marlantes is "the son of a father who was born above a restaurant and a mother who grew up in a logging camp in Washington." His dad was a high school teacher turned principal; his mom waited tables and worked as a bookkeeper. "One of Marlantes' grandfathers was a gill-netter who lost a leg in a logging accident, and Karl and his brother worked for him as boat pullers, hauling the heavy net filled with fish back into the boat," writes Baker. "It's a world gone by, a time within living memory that already has passed...the culture has changed over three generations. When Marlantes' father and his uncles fought in World War II, everyone understood where they were going and why. The understanding continued into the next generation, and as Marlantes was graduating from Seaside High School as the Vietnam War was escalating, he knew he might have to go."
Marlantes was a gifted student. He is described as a piano prodigy, a football star and a National Merit Scholar. Honoring his family's pride in serving the country, he had joined the Marines before leaving Seaside for Yale University. He later walked away from a Rhodes Scholarship at Oxford University for active duty in the Marines. He said that he could no longer hide behind privilege, couldn't sit on the fence when so many of his friends were fighting and dying while he "drank beer and debated at a beautiful university in England."
But his idealism was shattered in Vietnam. "Marlantes came back from a year in Vietnam wrecked physically and emotionally, unable to talk about what he'd seen and done," wrote Baker. "He repressed everything, except on paper." Marlantes considered the resulting 1,700- page novel (the basis for his blockbuster book, Matterhorn), as therapy for himself and no one else. Fast forward 30 years, and the accolades Matterhorn received was 'the feel-good publishing story of 2010'—a successful 66-year-old businessman and father of five with no experience or track record as a writer spent more than 30 years on a novel and finally saw it published to universal acclaim, wrote Baker.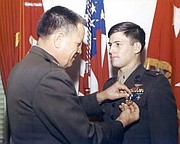 Those thirty years were rough ones for Marlantes. He had won the Navy Cross, Commendations for Valor, two Purple Hearts and ten Air Medals. But his body was a wreck, covered with scars from jungle rot and shrapnel. And once back home, like many Vietnam vets, he did not experience a hero's welcome due to the fractured home front—a nation at war with itself over Vietnam. Marlantes stuffed his medals into a jelly jar in his basement and tried to put the past behind him.
Marlantes described this time in his life during a CNN interview with John Blake. When his wife became pregnant with their first son, Marlantes arranged for a midwife to deliver the baby in a cabin in the woods; he kept his child's name off the birth certificate for six months because he didn't want his son to be eligible for the draft. "I was so angry at the government...I was a little bit out of my mind."