Mothers are People Too!
Sharing Stories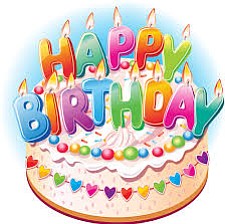 Mothers are People Too!
Turning 80 got their attention, and I guess it got mine, too. On my 70th, I gave myself a lavish birthday party. It was fun and I loved showing off my kids and grandchildren and having them see that I have many wonderful friends and am actually more than just "Mom" and "Grammie."

Ten years of relative obsolescence went by after the 70th, and now the 80th is approaching…and no one is doing anything about it. My youngest, who is the only one in town, called and suggested that we do something together a week early, since she had plans to be in Palm Springs on the actual birthday. ARE YOU KIDDING ME!! Don't get me wrong, she is always very generous and loving with me and I do appreciate her and love her to pieces, but this is unbelievable. MY 80th—and she is going to PALM SPRINGS!
I felt rather foolish, selfish, and childish but couldn't hide my disappointment. Taking a big risk, I told her I wanted a party. I wanted to be Queen For a Day. I couldn't let this go. Everybody's kids give them this honor. My kids—to whom I have given the best years of my life—are going to treat this momentous occasion as just another ho hum, send a gift, make a phone call, day in our lives? This can't be. Well, expressing my true feelings certainly got the wheels in motion—the messenger, Nadine, talked to her siblings and got some shame and guilt rolling, I presume. My phone soon started ringing, and many generous ideas were tossed around. Nadine started planning a party and the other two planned a separate party in California for Mother's Day. Plane tickets arrived for party No. 2 and Party No. 1 was getting organized. Now we're talking.
The party is now history. It was just great. I felt so proud and loved and special, and it all happened because I stuck up for myself. I think we need a bit of reinforcement periodically at least I do. Too often I have said, "Oh that's okay" when what was happening, or not happening really wasn't "okay." And, I think that too often our kids tend to take us for granted and put us too far down their priority lists if we let them. Well, things are changing here, and I'm lovin' it. :-D
Lois (Mike) Caslin
Lois (Mike) Caslin is a Mountlake Terrace resident and member of the Mountlake Terrace Senior Center's Write about Your Life group.
SHARING STORIES is a weekly column for and about the 50 plus crowd living in the Puget Sound region. Send your stories and photos to ariele@comcast.net. Tell local or personal stories; discuss concerns around aging and other issues; share solutions, good luck, and reasons to celebrate; poems are fine too. Pieces may be edited or excerpted. We reserve the right to select among pieces. Photos are always a plus and a one-sentence bio is requested (where you live, maybe age or career, retired status, etc.).
SHARING STORIES is featured on www.northwestprimetime.com, the website for Northwest Prime Time, a monthly publication for baby boomers, seniors, retirees, and those contemplating retirement. The newspaper can be found in the greater Seattle area and other Puget Sound locations. For more information, call 206-824-8600 or visit www.northwestprimetime.com. To find other SHARING STORIES articles on this website type "sharing stories" in the search function above.
Editor's Picks