Passovers Past
Sharing Stories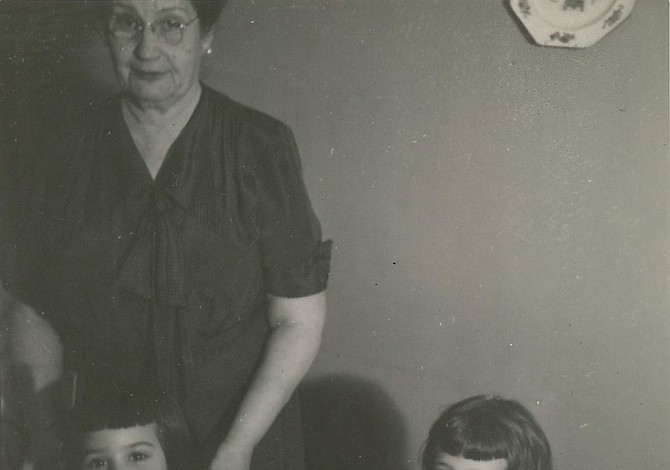 Passovers Past
At the time, the goal was to see if Aunt Helen would drink enough wine to sing opera. It was wondrous to me as a little girl that such a powerful sound could burst out of the equally short woman across the table from me.
By contrast, at the Passover table on my mother's side, the children were segregated to a card table at the far end, relegated to "the children's table" until each reached the age of predictable behavior. One year, we cousins agreed on what to demand as a ransom or gift when any one of us found the Afikomen. This is a ritual half piece of unleavened bread (matzoh) folded into a napkin and hidden away until the end of the meal and prayer service. Purpose: to keep the children's attention on the events. I remember my rather formal grandfather, a bit unbent with the good humor called for by the situation. He was prepared to offer us whatever treat (chocolates? rolls of brightly colored Lifesavers?) we requested. When we demanded that we go to Chinatown—NOW, he was both surprised and offended. We had just celebrated our own history and culture and were then so eager to see and eat from another? He said, "No." We said, "You promised anything we wanted!"
The compromise reached was that we would go to Chinatown another time, and we did. (I hated fried rice and all the dead animals hanging in the shop windows.) We did receive some treat that Passover night, but I don't remember it—just the feeling of solidarity among us—me, my big brothers, and my cousins. We were a force to be reckoned with.
Joan Rudd transplanted herself to the Pacific NW from New York to go to college some fifty years ago. She is a visual artist and a first generation American.
SHARING STORIES is a weekly column for and about the 50 plus crowd living in the Puget Sound region. Send your stories and photos to ariele@comcast.net. Tell local or personal stories; discuss concerns around aging and other issues; share solutions, good luck, and reasons to celebrate; poems are fine too. Pieces may be edited or excerpted. We reserve the right to select among pieces. Photos are always a plus and a one-sentence bio is requested (where you live, maybe age or career, retired status, etc.).
SHARING STORIES is featured on www.northwestprimetime.com, the website for Northwest Prime Time, a monthly publication for baby boomers, seniors, retirees, and those contemplating retirement. The newspaper can be found in the greater Seattle area and other Puget Sound locations. For more information, call 206-824-8600 or visit www.northwestprimetime.com. To find other SHARING STORIES articles on this website type "sharing stories" in the search function above.