Not Your Parents' Retirement Community
Is it time to consider moving into a retirement community?
Kirk J. Vaux | Mar 26, 2017, noon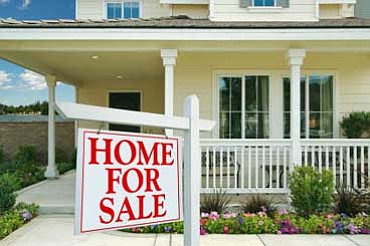 Continuing Care Retirement Communities (CCRCs) are a newer style of property on the market. These offer a full range of benefits including independent living, assisted living, memory care and skilled nursing. As an individual's healthcare needs change, he or she can remain on the property but transfer to the next level of care needed, allowing a person to "age in place." This type of community may have a significant upfront buy-in and a typical monthly fee of $4000 to $7,000, but entrance fees and monthly rates vary tremendously. Entrance fees for CCRCs in the greater Seattle area for a one-bedroom apartment can start at around $100,000 (and up) with monthly fees starting at $2,200. Two bedrooms can be rented for an entry fee range of $250,000 to $500,000 range and a monthly rental of $3,000- $5,000. Entry fees of upwards of $1,000,000 are not unheard of in today's market! It is very important to note, there is a wide range of pricing for CCRC properties based on services offered, square footage, view and location in the community. Because of the significant financial obligation of the style of community, I strongly suggest, when you've decided on a particular Community, to have an estate attorney review all documents. The most common form of payment is private funds. [Editor's note: look for an article about Continuing Care Communities, including costs, payment options and modified contracts with lower entrance and monthly fees, in Northwest Prime Time's next Retirement Housing issue.]
My greatest hope is that this article will give you some clarity as to features and financial considerations of each style of retirement community. But truly the best way to find yourself your next home is to go out with a friend or family member and tour as many communities as possible in the neighborhoods that you are most interested in. Happy touring!
Kirk Vaux is a Senior Real Estate Specialist at Windermere Real Estate/ East Inc. Join him on Saturday, April 22, 2017 from 11am to noon for a free presentation on downsizing from your long-time family home. The presentation will include information on sorting, packing and liquidation of your possessions. The presentation takes place at the Newport Way Library, 14250 SE Newport Way, Bellevue. Kirk can be reached at 206- 850-4570 or visit kirkvaux.com.
MORE INFORMATION
Tips & Questions When Considering a Retirement Community
Some considerations when choosing a retirement community:
Cost – According to the U.S. Department of Labor, no more than 60% of your income (or combined income for a couple) should go toward supporting you in a retirement community. Consider entrance fees and monthly costs. Is this a non-profit or for-profit facility? Are any subsidies available? Do you have long-term care insurance, pension benefits or other resources to help with these costs? Be sure you know all services that are (and are not) provided for your monthly fee. TIP: Total all of your current monthly expenses including housing costs, food, home maintenance, utilities, real estate taxes, housekeeping and other housing expenses and compare to the monthly expense at the community you're considering. Make sure you know what the contract covers in terms of services and meal plans.