Not Your Parents' Retirement Community
Is it time to consider moving into a retirement community?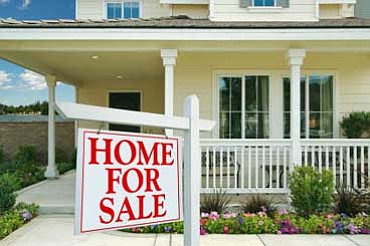 There may come a time when you will need to consider downsizing to a safer, more secure housing situation. And, as you probably already have realized, senior housing of the New Millennium has evolved immensely in the last 20 years. Having the right information about the options available will make all the difference in whether you or someone you care about transitions successfully.
It is important to find the right senior housing option as this will allow a senior to have the appropriate level of support and care. Factors such as the senior's health and financial situation are critical to the decision since there are so many levels of care, each with different service and payment options.
Here is an outline of some senior housing options, their features and approximate costs:
Independent Living. As the name suggests, this type of apartment (or mobile park) living is for independent and active adults interested in recreation and social opportunities. Residents usually have little or no healthcare needs. Some independent communities offer meals, but many are set up for seniors with full independence. Programs differ greatly. Another attractive feature of these communities is that many offer an activity calendar, including in-house events and off-site adventures. Pricing for one bedroom apartments start at around $775 and up per month without meals, or $2500/month and up for those with meal plans (less if you are eligible for subsidized housing programs). These are most commonly paid for with private funds.
Assisted Living. These communities are designed for people who do not need care 24 hours a day, but require some assistance with their Activities of Daily Living (ADL), which might include getting dressed, bathing or prescription management. The apartments include bedrooms, kitchenettes (no oven or stove) and living areas and a meal plan. Depending on the resident's health needs, this option will cost approximately $500 to $2,000 per month over and above what similar Independent Living would cost and is paid for most often by private funds or long-term care insurance.
Adult Family Homes. This option is very similar to assisted living communities, but on a much smaller scale. Adult family homes are typically located in residential areas. These single family homes have been remodeled into a property that will house up to six residents. Typically, there is a nurse on staff to assist with ADL's and other health needs. Three meals a day will be served as well as light activities. Prices will range from $5000 to $8,000 per month
Memory Care. Memory care communities can be either free-standing property or a part of an assisted living situation. These will typically offer everything Assisted Living offers but in a much more secure environment and much higher "staff to resident" ratio. When considering a Memory Care situation, safety, supervision and structured activities should be made a high priority. Memory care housing is typically $8000 to $12,000 per month, depending on the resident's needs. Payment options vary depending on the level of care chosen for the resident.