The Luckiest Man I Ever Knew
Sharing Stories
Shirely Chenille | Mar 6, 2017, 6 a.m.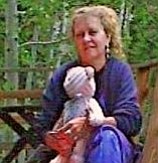 The Luckiest Man I Ever Knew
Jeff was the luckiest man I ever knew. His luck became apparent when he was a late teen in Viet Nam. He played poker and won so often, his buddies though he was cheating. He just had incredible luck, and that fueled his need to win.
When he returned to his small town life, he sat at a county fair near his hometown. "Here's the winning ticket." The guy next to him in the bleachers said, "I work for the county and can't claim the prize. My son isn't here and you have to be present to win." The guy next to him handed him the ticket, and Jeff became the proud owner of a new Subaru.
When he took his first wife to Vegas, Jeff pulled the lever of a slot machine and three matching numbers came up. Beside him, his wife jumped up and down until the numbers shifted. That prize slipped through his hands.
In his small Midwestern town, he had a special place where he bought lotto tickets. He ran into an acquaintance who grumbled about being broke so Jeff handed him ten dollars and said, "Here's ten bucks. Play the lotto, and if you win, give me ten percent." The guy won over a million dollars…and then crossed streets not to run into Jeff.
Jeff took a job at the local hospital working on HVAC systems. He ate lunch with the same nurses every day. He purchased a lotto ticket on payday and won a hundred dollars each Friday for several weeks. The nurses made a plan. When the next ticket won, they all got up and walked away. One lady stayed behind. "Would you pick me six numbers?" He did and said, "Be sure to play these numbers." The numbers won, but she forgot to play!
When Jeff and I were married, I had a hard time with his gambling. It wasn't much, but it annoyed me. I had to resolve this matter to make our marriage better. I wasn't sure how I was going to handle it. Jeff had buddies who liked to go up to Cripple Creek, an old mining town behind Pike's Peak. They went after work to gamble. He went once, then twice. I told him I just wasn't comfortable with this. He said he wanted to go one more time—he had a feeling. I agreed, and he left after working the night shift and took the bus to the mountains.
He knew which machine he wanted to play, in which casino. He walked in and heard a man say "Virginia, your bus is here." The night before, she had missed her bus while playing the one machine Jeff wanted to play. She had booked a room, and the next morning was playing the same machine. As soon as she went to meet her bus, he sat down. He put in sixty silver dollars and won the jackpot of $28,000. How could I be upset with him? He admitted to me that he had probably won back any amount he had ever gambled. One month later, he fell over with a heart attack.
Of course, Jeff's luckiest day was the day he met me. That was the same day my luck changed for the better too.
Shirley Feurer (aka Shirley Chenille) is a retired postal worker who moved to the Northwest five years ago to be near her three grandsons.
SHARING STORIES is a weekly column for and about the 50 plus crowd living in the Puget Sound region. Send your stories and photos to ariele@comcast.net. Tell local or personal stories; discuss concerns around aging and other issues; share solutions, good luck, and reasons to celebrate; poems are fine too. Pieces may be edited or excerpted. We reserve the right to select among pieces. Photos are always a plus and a one-sentence bio is requested (where you live, maybe age or career, retired status, etc.).
SHARING STORIES is featured on www.northwestprimetime.com, the website for Northwest Prime Time, a monthly publication for baby boomers, seniors, retirees, and those contemplating retirement. The newspaper can be found in the greater Seattle area and other Puget Sound locations. For more information, call 206-824-8600 or visit www.northwestprimetime.com. To find other SHARING STORIES articles on this website type "sharing stories" in the search function above.