Mayberry meets Manhattan in Bentonville, Arkansas
Travels with Deb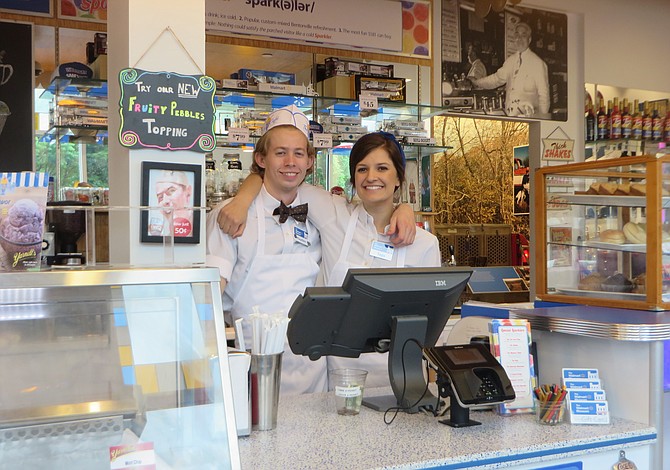 Telling friends and family I was going to Bentonville, Arkansas was akin to informing them I was going to Siberia based upon their reactions. I received baffled looks, followed by questions like, "Why?" "Whatever for?" and my favorite, "You're doing this on purpose?" I tried explaining the reasons for my trip; the primary one being to visit the renowned Crystal Bridges Museum, but still the confusion and puzzlement persisted. I admit Arkansas had never been one of those must-go-to destinations for me, most likely due to not knowing much of anything about our country's 25th state. I envisioned the place to be mostly rural and lacking in sophistication and culture. But, when I began hearing murmurs of this acclaimed art museum (in Arkansas of all places!), my curiosity was piqued.
Crystal Bridges Museum of American Art is the brainchild of Walmart heiress, philanthropist and arts patron, Alice Walton. Since its opening in 2011, the institution, which is free to the public, has welcomed more than three million visitors. With more than 50,000 square feet of gallery space and a collection worth hundreds of millions of dollars, the museum has fast become a place of pilgrimage for art lovers from around the globe. It boasts a permanent collection spanning five centuries of American masterworks ranging from the Colonial era to the current day. The art tells the unfolding story of our country's history with such iconic images as Asher B. Durand's "Kindred Spirits," Gilbert Stuart's "George Washington," Norman Rockwell's "Rosie the Riveter and Andy Warhol's "Coca-Cola," each reflecting a particular moment in American artistic evolution.
In the first two pavilions, which are dedicated to late 19th century art, stirring works by well-known artists as Winslow Homer, Thomas Moran, Mary Cassatt and John Singer Sargent are represented. The ensuing 20th century galleries feature works in the Ash Can School, American Scene painting and abstract and representational Modernism styles by such familiar names as Georgia O'Keeffe, Alexander Caulder, Jacob Lawrence, Edward Hopper, Marsden Hartley and Claes Oldenburg. Postwar American art has its own place. Major heavyweights like Jasper Johns, Roy Lichtenstein, Andy Warhol, Jackson Pollock and Robert Rauschenberg take center stage, along with lesser known names such as Gene Dais, Will Barnet, Janet Sobel and Wayne Thiebaud.
The museum's architecture is equally impressive. Famed architect Moshe Safdie designed the place with the goal of creating a dynamic environment for visitors to explore the heritage of America through a melding of art and nature. The museum is set in a lovely ravine carved by the Crystal Spring (from whence comes the name) and has over three miles of multi-user trails. Visitors who opt to walk from town will enter via Compton Gardens on a picturesque art trail dotted with Pawpaw trees and other lush foliage, leading to Crystal Bridges. Prepared to be wowed as you approach the museum. From the outside, with its curved, copper roof, the building looks like a ginormous creature nestled in the woods. The structure's dramatic and stunning design consists of eight linked pavilions that border or span two large pools, which are fed by the nearby spring. In this manner, you are never far from nature as you walk through the galleries and appreciate the marvelous art collection, as well as the remarkable setting.