"Two Become One"
Sharing Stories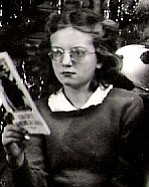 "Two Become One"
Two shoe strings become a bow.
Two socks become a pair.
Two feet in one direction go.
Two legs a burden equally share.
Two eyes see one image.
Two ears hear one message.
Two knees on which one prays,
thanking God for all these twos.
Two hands become a hand shake.
Two for tea, just wait and see.
Meeting eyes, an open window
to the heart.
Two arms become an embrace.
Two lips become a kiss.
Two ears hear one message—
love.
Man and woman with wedding vows
become "one" for their lives to come.
God bless you both with joy and peace.
The one you chose—a gift from God.
Pat Beaudry
Pat Beaudry is a poet and a writer with the Mount Lake Terrace Senior Center's Ongoing Writing Group.
SHARING STORIES is a weekly column for and about the 50 plus crowd living in the Puget Sound region. Send your stories and photos to ariele@comcast.net. Tell local or personal stories; discuss concerns around aging and other issues; share solutions, good luck, and reasons to celebrate; poems are fine too. Pieces may be edited or excerpted. We reserve the right to select among pieces. Photos are always a plus and a one-sentence bio is requested (where you live, maybe age or career, retired status, etc.).
SHARING STORIES is featured on www.northwestprimetime.com, the website for Northwest Prime Time, a monthly publication for baby boomers, seniors, retirees, and those contemplating retirement. The newspaper can be found in the greater Seattle area and other Puget Sound locations. For more information, call 206-824-8600 or visit www.northwestprimetime.com. To find other SHARING STORIES articles on this website type "sharing stories" in the search function above.