Candy Dilemmas
Sharing Stories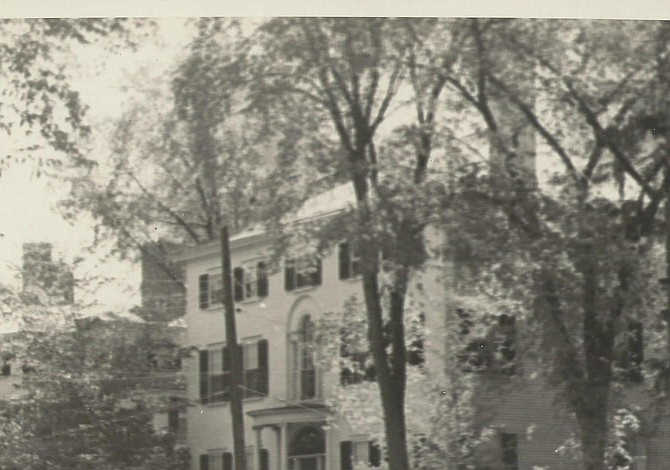 Candy Dilemmas
As most children at the age of nine or thereabouts, I loved candy and thus had many candy experiences. The first was just before we left for Newcastle and were living in Massachusetts. Old Mrs. Polemus would invite me in and give me a piece of CHOCOLATE. One day, she did not ask me, so I asked her for candy and all the humiliation jumped on me when she asked me to leave, saying it was not polite to ask for candy.
When we moved to Newcastle we lived within walking distance of my maternal grandmother. I had to dress properly, but it was worth it. Grandma always had a box of Whitman chocolates in a table drawer between Grandpa's chair and hers, and I was allowed to choose two pieces. If I chose a nougat, which I did not like, I would wait, rewrap it, put it back in the box and take another one. I am sure she knew this, but she never said anything other than she would have to change brands because there were too many "spit backs" in Whitman's.
When I lived in Newcastle, my mother sometimes gave me a nickel and said I could go to Brackets and get some penny candy. I stood there, trying to decide between a little wax bottle that had some sweet liquid in it, a box of candy cigarettes, Necco wafers, lollipops, pieces of hard candy wrapped in paper and twisted at both ends, chocolate coins wrapped in gold foil, or many others I can't think of now. Mr. Bracket put my choices in a small brown paper bag, and I went home with my treasures.
We lived across the Piscataqua river from the Portsmouth Navy yard where my uncle was stationed. Many times he visited us. One time, he brought me a huge round lollipop. It was the biggest one I had ever seen! I licked on that until bed time and then decided to save it. There were little round shelves on the back of my old fashioned bed, so I laid it down where it would be safe until morning. It was safe ok—the next day it was stuck so hard to the wood it could not be moved. Rather than tell anyone and risk losing it, I decided to lick it from the top down. This involved being a contortionist for several nights. I had licked it down to the stick and when Mother found out about it, she said something quite profound. "Wish you had told me. I could have removed it with a spatula."
Connie Campbell is a local transplant from the East Coast where these early stories about candy occurred. She's currently writing pieces in the "Neighborhood" curriculum at Greenwood Senior Center's Write about Your Life class…where students share their stories and learn how to publish them to Amazon eBooks and paperbacks. Group leader, Ariele Huff.
SHARING STORIES is a weekly column for and about the 50 plus crowd living in the Puget Sound region. Send your stories and photos to ariele@comcast.net. Tell local or personal stories; discuss concerns around aging and other issues; share solutions, good luck, and reasons to celebrate; poems are fine too. Pieces may be edited or excerpted. We reserve the right to select among pieces. Photos are always a plus and a one-sentence bio is requested (where you live, maybe age or career, retired status, etc.).
SHARING STORIES is featured on www.northwestprimetime.com, the website for Northwest Prime Time, a monthly publication for baby boomers, seniors, retirees, and those contemplating retirement. The newspaper can be found in the greater Seattle area and other Puget Sound locations. For more information, call 206-824-8600 or visit www.northwestprimetime.com. To find other SHARING STORIES articles on this website type "sharing stories" in the search function above.