Revisiting Woodstock with John Scheele
by Delores M. Dahl | Jul 1, 2017, 8:08 p.m.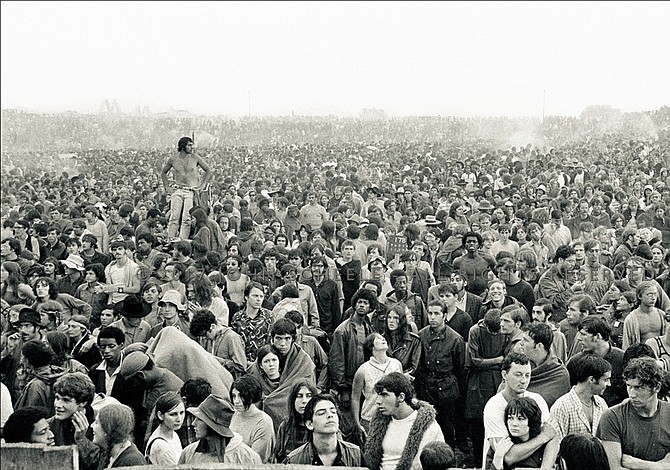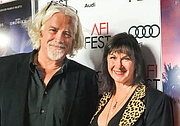 "It was an amazing experience," recalls part-time Northwesterner John Scheele of his time at Woodstock in August of 1969.
"Just after high school, I had the opportunity to join my brother Bill, who was working for The Band on their tours, and I jumped at the chance to go on the road that summer. Along the way, I took photographs constantly!"
John joined 500,000 mostly young people who gathered on Max Yasgur's farm in upstate New York. They camped out and stood in the rain to hear Jimi Hendrix, Janis Joplin, The Band, Jefferson Airplane, the Grateful Dead, Joan Baez and other groups. They were some of the best artists of the time and became cultural icons – many of those musicians are still performing to this day.
"I remember the moment so clearly, walking out on the Woodstock Festival stage, going to the very edge to take in the size of the crowd. There was a constant drizzle – all those people pressed close together in rainbow colors with steam rising as the sun came out.
"Later, I wandered out and mixed with that sea of mud-caked humanity. There was never anything like Woodstock – it was a peaceful gathering that gave everyone hope that music and a spirit of love could make a difference in the world. On that last morning it was bittersweet as we started out in The Band's red equipment truck.
I could see Jimi Hendrix in the passenger rear view mirror – he was the last performer – playing The Star Spangled Banner in a burst of prismatic color."
Through the years, Woodstock remains more than a beloved music festival and became symbolic of an entire generation. All those young people arrived to hear music, but also to take a stand for peace and Planet Earth. There wasn't any violence despite the crowd and improvised food and facilities – an enduring legacy for the Woodstock Generation.
For Woodstock's 50th Anniversary in 2019, John, who works as a Hollywood visual effects supervisor, is planning an immersive virtual reality film to bring those historic three days back to life using his own photos as part of the recreation. John's plans include using the latest film technology, which is nothing new for him. It's been a major theme in his life story, and a unique part of his career that continues with his tribute to the 1969 Woodstock Festival.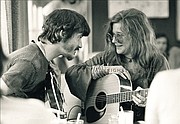 John started Harvard University that fall and the next summer boarded the Festival Express – crossing Canada on a whistle-stop tour with Jerry Garcia, The Band and the great Janis Joplin. "She sat with us and told her life story – and then asked the train conductor to slow down, since none of us were in any hurry. She poured Southern Comfort for everybody to share – and Jerry offered up his own 'private reserve' too! It was a joyful party, with just the musicians and a few of us along to help out with the equipment."