Northwest Best Places to Retire Annual 'Round-Up'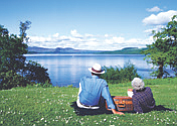 Each year, Northwest Prime Time summarizes national "Best Places to Retire" lists for notable Northwest locations that achieved national acclaim as great places to live and retire. AARP defines a livable community as one with affordable and appropriate housing, a supportive community and services and adequate mobility options – all of which together facilitate personal independence and the engagement of residents in civic and social life. It's a place where people can get to where they want to go, living comfortably and in good health, and being able to remain active and engaged. Importantly, the elements that make a community livable are useful for people of all ages, not just Americans 50-plus.
The organizations that rank best places to retire typically look at such factors as a strong local economy, low cost-of-living, scenic beauty and outdoor recreation, climate, access to quality healthcare, housing, transportation, services for seniors, healthy infrastructure, being near a major university, walkability and other active lifestyle considerations, and having dynamic downtowns with an array of dining, shopping and cultural experiences.
Read on to learn what topped the national lists in 2017 for "Best Places" in Washington State retirement destinations.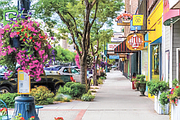 Forbes came out with their annual list in April. This year's report, "25 Best Places to Retire in 2017" recommends ONE Washington State city. They write: Around four million Americans are retiring each year and several times that number are thinking about it. Retirement often means living on less income, but it also presents the chance to relocate to an area with lower costs or one that better suits your retirement plans—whether they involve recreation, culture, education, volunteering, being closer to family or even working part-time. In Forbes' The 25 Best Places To Retire list, college towns beat coastal towns this year. Their picks are located in 20 states and across all four continental time zones. While the list includes big and small cities, and skews a bit toward warm or moderate climates, hardier climates have their advocates, especially since such places often fare better on the Milken Institute's Best Cities for Successful Aging (successfulaging. milkeninstitute.org), which rates communities on how well they meet needs in a variety of areas including health care, transportation and community engagement. So…TA DA… Wenatchee has bragging rights about being a 'best place' – the only city in Washington State on Forbes' list – right along with the likes of Savannah Georgia, Boise Idaho, Colorado Springs Colorado, Green Valley Arizona and Port Charlotte Florida. Forbes describes Wenatchee – the Apple Capital of the World – as a scenic, sunny Columbia River city of 33,000. PROS: median home price is $225,000; good doctors per capita; minimal rain; no state income tax and very low crime rate. And notably, Wenatchee receives a high rank on the Milken Institute for successful aging. CONS: The cost of living is 11% above the national average (but still below Seattle and environs). Only four 'best places' have maintained a place on Forbes' list for three years (Athens Georgia, Fargo North Dakota, Lincoln Nebraska and San Marcos Texas – with Fargo making the cut for seven years running! But wouldn't you rather live in Washington than North Dakota?).