Shed your cares...and your parka, and head to Maui this winter
Travels with Deb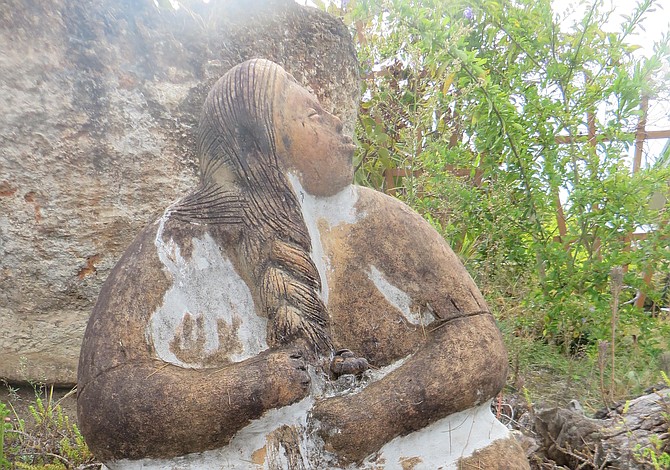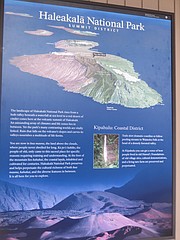 Visiting Haleakala National Park is a must for most first-timers to Maui. It's the site of the world's largest dormant volcano. More than 1.3 million people a year go up to the top of the 10,023 foot high mountain to peer down into Haleakala Crater, the size of which would hold Manhattan. Haleakala is Hawaiian for House of the Sun, and the summit has a spiritual significance dating back to ancient Hawaii. To behold this vast lunar-like and visually stunning landscape is one of those "pinch me" moments.
Just going up the mountain is an experience in itself, offering breathtaking panoramas of the isthmus of Maui, the West Maui Mountains and the Pacific Ocean. Many folks make the drive up to the summit in predawn darkness to watch the sunrise over Haleakala, provided the weather cooperates. Unfortunately, Mother Nature is in control and sometimes you'll get to the top and it will be socked in with fog, as it was on my last trip. The scene was eerie and mysterious as we experienced whiteout conditions and could only make out hazy shapes from our birds-eye perch.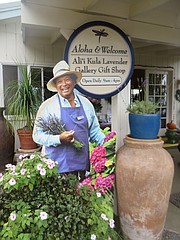 While you're upcountry, revel in the rolling pastoral hills and take time to explore the "other side" of Maui. There's plenty to do, with attractions that include orchid and lavender farms, ranches, wineries, shops, galleries and artist studios. On the slopes of Haleakala sits Ali'i Kula Lavender, which boasts over 55,000 lavender plants. You can take a guided walking tour of the place or simply meander along the paths on your own, then check out the shop with its lavender-inspired and local products. Don't leave without trying the lavender tea and scones!
Another enjoyable outing is a visit to the famed Surfing Goat Dairy, located on the lower slopes of Haleakala. It's one of the top ag tourism attractions on the island. The dairy produces over thirty different cheeses that have won numerous national awards. There are several types of interactive tours, some of which include feeding and milking the goats, as well as cheese tasting. The store offers such tasty treats as cheesecake and goat cheese truffles in twenty-nine flavors.
If shopping's your thing, head to Makawao, a town that's become known for its art scene. It's a hive of artistic, creative individuals with a strong ranching heritage. Hitching posts line the wood-shingled storefronts and roosters and chickens roam freely around the area. You'll discover artists working in many media with styles that range from traditional to contemporary. If you've got an affinity for sweets, stop in at Komoda Bakery, a longstanding fixture in the community that was established back in the plantation days. Stick donuts, long johns, bread, cakes, pies, cream puffs and more are sold in this humble-looking store that has a loyal following among locals and visitors alike. Volcano Spice Company is also a popular spot, where you'll find an array of original gourmet seasonings and spice blends to take back home with you as a souvenir you can actually use!