Tony Ventrella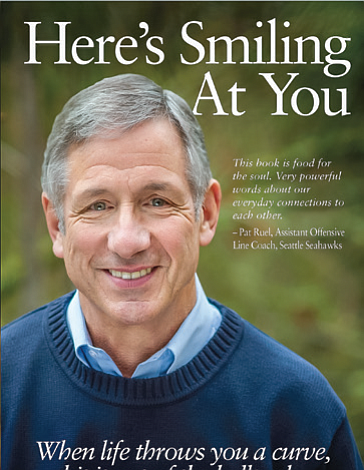 Tony was on the Wilton Little League team and had a couple of boyhood friends not too far away. But he also enjoyed the family's huge lot, which offered lots of opportunities for outdoor exploration. A baseball and football fan, when the other kids weren't around he used his spirited imagination to create solitary games.
"I used to love playing solo football after the trees started dropping their leaves in October," he recalls. "I would always be the running back, and the idea was to run across our front lawn avoiding the leaves on the ground. As soon as I heard the crunch of a leaf, I knew I was tackled and would have to go back into the huddle. The imaginary huddle, that is. I wouldn't trade my childhood for all the sports video games or online games in the world."
After graduation, and urged to follow his father's footsteps, Tony got his barber's license. He also signed up for the Army Reserves where he was able to ply his trade right away. After the Army, he opened the Village Barber Shop in Wilton, and got a part-time job writing sports for the Wilton Bulletin. But radio broadcasting was his dream, so Tony made the 25-mile drive to Brookfield for the Sunday night shift from 4pm to midnight. Never mind that it paid two dollars an hour: he was now a professional radio broadcaster!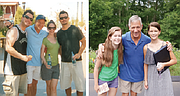 From Connecticut it was on to Fort Wayne, Indiana, and then, just as an offer came in from Tulsa, Oklahoma, Seattle's KOMO made him an offer. Since Seattle was not far from Portland, where his ex-wife and children had moved, he decided that was his best choice.
"Our divorce had been a heart-wrenching decision for both of us, but my career – and self – had been my main focus, not my family," admits Tony. But he remains close to his three grown children and 10 grandchildren.
Today, Tony is married to Mika. They are a couple with dual careers and share their home with two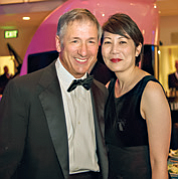 cats, Rocky and Pinky. Running daily, involved in theater, philanthropy, speaking engagements and consulting, Tony has one overriding commitment to himself and others: Keep Moving Forward…and help others to do the same.
"I don't want to hear the excuse that you're too old to make a difference. Youth is not a time of life. It is a state of mind," he declares. "Whether you're 19 or 90, there is in every human being's heart the lure of wonder, the unfailing childlike appetite of what's next, and the joy of the game of living."
Tony has lived this philosophy throughout his life as he went from town to town, job to job, experience to experience. Through it all, he kept one theme in mind. "Learn all you can from other people, help as many people as you can, never take yourself too seriously and, no matter what, keep smiling."
MORE INFORMATION
Here's Smiling At You: When life throws you a curve, hit it out of the ballpark is the story of Tony Ventrella's life, but with an important message for us all: There is good to be found in everyone; in every circumstance. Tony offers a reason to smile in every chapter and lessons that have been learned through¬out his life—from small-town local players and coaches to NFL friends such as Pete Carroll and Doug Baldwin. But his role models have continued to be his mother, dad, sister Bunny and a favorite uncle, Ralph.
Tony says he wrote the book to help promote more human interaction and more human kindness.
"…I've learned that everyone you meet deserves to be greeted with a smile."
"Uplifting. Compassionate. Humorous. Honest." That is how readers describe Tony's new book. But those who know him—and many who don't—say that is exactly how you would describe the man.
* Tony will give a talk and book-signing at Third Place Books on February 22 at 7pm. Third Place Books is located at 17171 Bothell Way NE in Lake Forest Park. 206-366-3333, www.thirdplacebooks.com