Tony Ventrella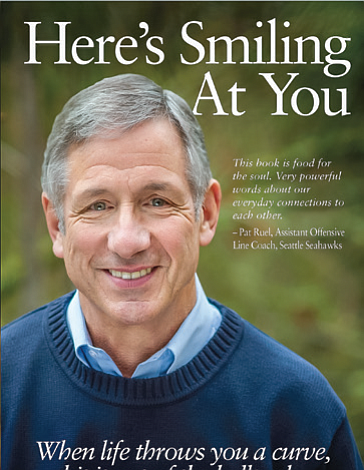 Mention the name Tony Ventrella to practically anyone in the Puget Sound region and chances are it will be met with a smile and a nod of recognition.

The popular sports reporter has the rare distinction of having worked at all three local network affiliates: KOMO, KING and KIRO, the latter two as sports director. Tony followed these ventures to become Digital Media Host for the Seattle Seahawks.
Sports-oriented career aside, Tony is a familiar face as emcee of charity fundraisers, motivational speaker and, a little over a year ago, political hopeful—when his career took an abrupt U-turn.
In the fall of 2015, Tony decided to run the following year for U.S. Representative in the 8th Congressional District against incumbent Dave Reichert. But, he admits, there was one major drawback: "I hate asking for money." Running a campaign without accepting funds from any special-interest or political action groups caused the Democratic leadership to cast doubt on Tony's commitment to the race and perhaps to the job itself. He decided to drop out, but his name remained on the primary ballot. Since the two top vote-getters appear in the General Election in November, perhaps it was that familiar name and face that propelled him to be one of the top two—even without campaigning. Reichert won the election with 60 percent of the vote, and Tony went back to his "normal" life of media and writing his third book, Here's Smiling at You.
In the preface of his book, Tony wrote: "On one of my long hikes one rainy February afternoon, it dawned on me how strange it would be if we all lived forever. First of all, if you think the traffic is bad now on 405 through Bellevue, just think what a parking lot it would be if a bunch of 200-year-old people were driving 45 in the third lane. There's no doubt about it; there's a reason most people move on to the next world before their 110th birthday…I make it easy on myself by believing I'm going to heaven where I'll see my parents and two sisters who passed away before me, all my friends and people like Abe Lincoln and Joe DiMaggio."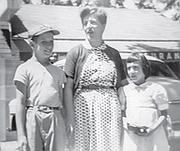 Growing up, Tony really enjoyed his little sister Bunny, who was just a year younger. She passed away from cystic fibrosis when she was 10. Tony shares that on Christmas Day in 2016 he posted a Facebook memory of their last Christmas together 50 years before. The post was seen by portrait artist Michael Reagan of Fallen Heroes Project fame. Michael asked Tony for a photo of Bunny and soon presented him with a portrait of her. "Michael's gift has warmed the hearts of families around the world, including my own," he says.
Born in the summer of 1944 as the fourth child of five to Mary Louise and Anthony Ventrella, Tony was raised in New England. His family moved to Wilton, Connecticut in 1953, where his dad built a small Cape Cod-style house on two acres and became the town barber.