Limited Mobility Adventures
Ideas for enjoying our Pacific Northwest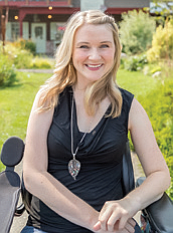 From never struggling to find a decent cup of coffee to the inexhaustible view of Mount Rainier on a sunny day, the Pacific Northwest paints an ethereal picture of a community worthy of settling down in. We natives have some serious hometown pride because we know that the Northwest brings together the best of both worlds: city culture and country adventure.
Although the allure of the Pacific Northwest (PNW) is strong, it can still be seen as intimidating while trying to explore when you or a companion has a disability or limited mobility. I have suggestions for several easy and accessible destinations that will make your efforts worth it.
Local Outings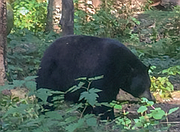 • Northwest Trek is a 700+ acre wildlife park located in Eatonville, south of Seattle. Scout for moose, bison, elk and caribou as you enjoy a comfortable tram ride through spectacular forests and meadows. While wandering through the rest of the park you will find this destination fully ADA accessible. The park offers a courtesy shuttle from the Trek Center to the tram tour station and manual wheelchairs or motorized scooters for rent upon entering. Lunch will be a synch with the wheelchair-accessible picnic tables. There isn't a bad season to go. Just make sure to get there early for the best animal viewing.
• If you are looking for a no-hassle Seattle experience, check out the Museum Of History & Industry (MOHAI) situated in the crook of Lake Union. You will learn how Native American culture, the great fire, the gold rush, World War II and two World's Fairs have shaped the PNW into a cultured global hub. The entire building is accessible and offers wheelchairs and walkers available to check out at the admissions desk. Don't forget to ask about the senior discount, or free admission the first Thursday of the month.
• If you still haven't gotten your Seattle fill, head towards Seattle Center's Museum of Pop Culture (MoPOP-formerly the EMP) featuring Jimi Hendrix, Star Trek, Marvel Universe and even our own Seattle Seahawks 12th man. You'll find riveting exhibits on pop-culture through the ages. The MoPOP was designed in collaboration with members of Seattle's disabled community to be fully inclusive to all visitors. At the entrance guests can check out wheelchairs, request guided tours for the visually impaired, and find assisted listening systems for folks who need audio assistance.
Weekend Getaway
Long Beach, Washington is known for its beach, boardwalk and colorful kites. You'll find yourself experiencing the perfect combination of comfortable relaxation and adventurous activities— easily accessible by wheelchairs or walkers. The eight miles of paved Discovery Trail not only offer stunning views of the ocean and grassy knolls, but also host an impressive collection of public art. If you fancy a stroll along the beach, the Rodeway Inn & Suites has two non-motorized beach wheelchairs available and The Breakers offers one motorized beach wheelchair.
Travel south along the peninsula and you'll find yourself in Cape Disappointment State Park. The North Head Lighthouse is the most intact light station in the Pacific Northwest and is fully accessible. The Lewis and Clark Interpretive Center takes visitors on an accessible journey of the Lewis and Clark expedition through sketches, paintings and other artifacts. Visitors are also treated to stunning panoramic views on the observation deck.