The Awkward Christmas Gift
Sharing Stories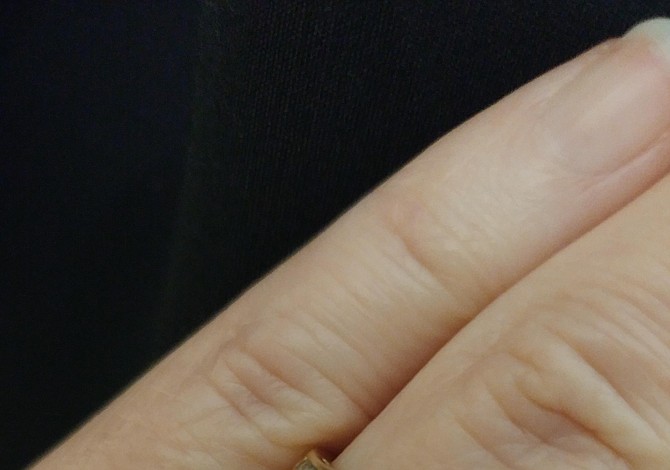 I was meeting my boyfriend's family for the first time at Christmas. After a huge meal, we waddled to his sister's living room to exchange gifts. Dennis handed me a beautifully wrapped box, which I opened with excitement and great anticipation until I saw what was in it. I turned the shade of lawn flamingos as his brother and sisters asked me to hold up my gift. It was a very small nighty, or almost no nighty and definitely not suitable for prime time viewing.

We laughed and talked as we opened the rest of the gifts. Dennis handed me one more box that looked suspiciously similar to the first box. Oh no, I thought fearing that it might be the rest of the sexy little ensemble. "Can't I open this later?" I asked.

"No," he said with a smile.

"Open it! Open it!" everyone pressed.

I closed my eyes, scared of what I would find in the box. Inside, hidden in the tissue paper, was a beautiful ring with a purple tanzanite stone. Dennis sat on the floor in front of me on the couch. Holding my hand, he asked if I would marry him.

Years later, Dennis asked if I would like to replace it with a diamond ring. No, that Christmas gift I thought would be so embarrassing was too meaningful. It was my engagement ring, and I would not trade it for the world.

Carol Newman works at Everett Community College and shared this story in True Stories, a class taught by Ariele Huff who eagerly requested using it in Sharing Stories.
SHARING STORIES is a weekly column for and about the 50 plus crowd living in the Puget Sound region. Send your stories and photos to ariele@comcast.net. Tell local or personal stories; discuss concerns around aging and other issues; share solutions, good luck, and reasons to celebrate; poems are fine too. Pieces may be edited or excerpted. We reserve the right to select among pieces. Photos are always a plus and a one-sentence bio is requested (where you live, maybe age or career, retired status, etc.).
SHARING STORIES is featured on www.northwestprimetime.com, the website for Northwest Prime Time, a monthly publication for baby boomers, seniors, retirees, and those contemplating retirement. The newspaper can be found in the greater Seattle area and other Puget Sound locations. For more information, call 206-824-8600 or visit www.northwestprimetime.com. To find other SHARING STORIES articles on this website type "sharing stories" in the search function above.