Alone Again
Sharing Stories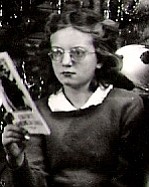 Alone Again
The most traumatic events in my life have been when beloved family members passed away. My Grandpa Fetterolf died when I was a student at Yakima Valley Junior College in Yakima, Washington. I interrupted my education to help care for my dad, since my mother had gone to stay with her mother. I did not make it back to school until 30 years later. I did a mix of part-time and full-time studies until my husband's health made it necessary to cut back on my study load.
At my mother's sudden death, I soon realized she had been my connection to the rest of the family and relatives. Her death was doubly hard, realizing at my age of 45 years old, I was now part of the eldest generation of both my family and my husband's family. What a shock to add to the grief!
When my husband died at age 71, I was left alone to manage the five-acre family farm with no close relatives to help. My son, David, lived and worked 30 miles away, so I rented my home and moved from a three-bedroom house to a one-bedroom apartment. What a squeeze!
At the time I worked as secretary for our church. The following spring, I became the secretary of a larger church. While working there, I became aware of a Prayer and Healing Conference at Lutheran Bible Institute in Issaquah. Upon reading posters and brochures during breaks, I felt God wanted me to be there as a student.

After attending college full-time for six month, I moved in with my son in Lynnwood, Washington, via the psych ward to deal with the effects of the many changes in my life. In two years, I had lost my spouse, home, business and moved away from a life style and community where I'd spent most of my life. I had lost all my identity in continual adjustment and the loss of my second husband.
Through all these experiences, I have found relationships are more important than material goods. With each loss, I was able to gain new skills of filling my needs and asking for help when needed. I praise God for sticking by my side through the ups and downs of my life journey.

Pat Beaudry's new book Life of a Poet is recently released on Amazon at https://www.amazon.com/dp/1978423705.
Pat Beaudry is a Mountlake Terrace resident whose poetry and stories have been published several places, including in A Holiday Sampler anthology.
SHARING STORIES is a weekly column for and about the 50 plus crowd living in the Puget Sound region. Send your stories and photos to ariele@comcast.net. Tell local or personal stories; discuss concerns around aging and other issues; share solutions, good luck, and reasons to celebrate; poems are fine too. Pieces may be edited or excerpted. We reserve the right to select among pieces. Photos are always a plus and a one-sentence bio is requested (where you live, maybe age or career, retired status, etc.).
SHARING STORIES is featured on www.northwestprimetime.com, the website for Northwest Prime Time, a monthly publication for baby boomers, seniors, retirees, and those contemplating retirement. The newspaper can be found in the greater Seattle area and other Puget Sound locations. For more information, call 206-824-8600 or visit www.northwestprimetime.com. To find other SHARING STORIES articles on this website type "sharing stories" in the search function above.