EARLY CHRISTMAS CONFUSION
Sharing Stories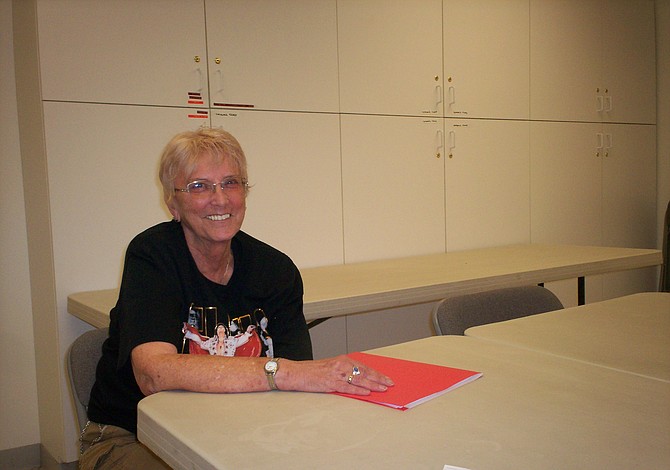 EARLY CHRISTMAS CONFUSION
I clicked to the Hallmark channel receiving a fright!
Santa's cheerful, "Ho. Ho. Ho," announced Christmas night.
Stunned, I sat, worried in a motionless trance.
What was my costume for the Halloween dance?
Where did I go to celebrate Thanksgiving?
How could I forget so much living?
I grabbed the keys to drive the car—
Alderwood Mall is not that far.
I might shop for new seasonal apparel.
My favorite station played a Christmas carol.
The crowd was impatient, pushing and shoving.
Markdowns were grabbed without any loving.
Decorations did not ease the holiday question.
Missing Halloween and Thanksgiving—indigestion.
I stood in a long line waiting to talk to the clerk.
When she told me, "Halloween is in three days," I felt like a jerk.
I drove home feeling less fear.
Christmas comes earlier every year.
April Ryan is a rarely cranky Seattleite who will be reading at the "Holiday Stories" event on Wednesday, December 7th from 11 am to noon at the Greenwood Senior Center in Seattle: 525 North 85th. Come and share your story about Christmas, Hanukkah, Kwanzaa, Thanksgiving, New Years, or any cold weather holiday of your choosing.
SHARING STORIES is a weekly column for and about the 50 plus crowd living in the Puget Sound region. Send your stories and photos to ariele@comcast.net. Tell local or personal stories; discuss concerns around aging and other issues; share solutions, good luck, and reasons to celebrate; poems are fine too. Pieces may be edited or excerpted. We reserve the right to select among pieces. Photos are always a plus and a one-sentence bio is requested (where you live, maybe age or career, retired status, etc.).
SHARING STORIES is featured on www.northwestprimetime.com, the website for Northwest Prime Time, a monthly publication for baby boomers, seniors, retirees, and those contemplating retirement. The newspaper can be found in the greater Seattle area and other Puget Sound locations. For more information, call 206-824-8600 or visit www.northwestprimetime.com. To find other SHARING STORIES articles on this website type "sharing stories" in the search function above.