The anti-inflammatory powers of spices
Flavorful and aromatic herbs and spices add pizazz to food without the salt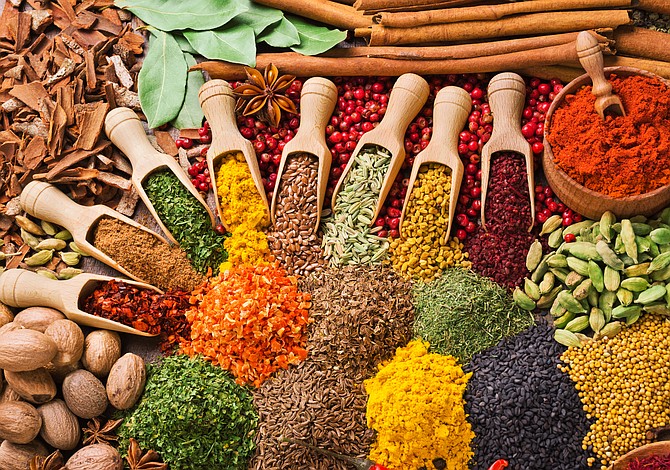 Indian spiced chai
1-2 cups water
4 teaspoons black tea
3 cup soy milk
¼ teaspoon cloves, whole peppercorns, ground cardamom
1 cinnamon stick
½ teaspoon vanilla
1 ¼ inch thick piece of ginger root, peeled
Sugar to taste
Bring water to a boil. Add tea. Lower heat until not boiling. Add soy milk and spices, heat slowly till edge of milk against pan turns frothy. Strain and sweeten to taste. Try it poured over ice too. Serves 4-6.
Nutritional information (per 8-ounce cup):
Calories: 47, Carbohydrates: 5 grams, Protein: 3 grams, Sodium: 45 grams
The information in this column is meant for people who want to keep their kidneys healthy and blood pressure down by following a low-sodium diet. In most cases, except for dialysis patients, a diet high in potassium is thought to help lower high blood pressure. These recipes are not intended for people on dialysis without the supervision of a registered dietitian.

[Katy G. Wilkens is a registered dietitian and department head at Northwest Kidney Centers. A recipient of the Susan Knapp Excellence in Education Award from the National Kidney Foundation Council on Renal Nutrition, she has a Master of Science degree in nutritional sciences from the University of Washington. See more of her recipes at www.nwkidney.org.]