Seattle Celebrates Carole King
The award-winning musical based on her life comes to Seattle this month; her surprising ties to the Northwest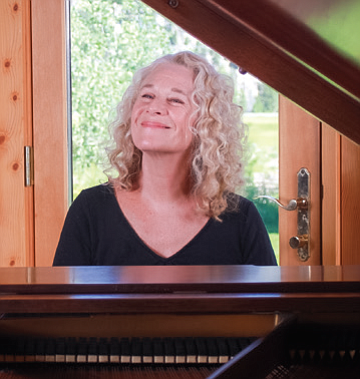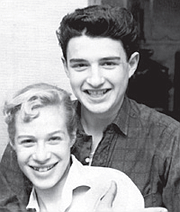 Long before she was Carole King—the chart-topping music legend—she was Carol Klein, Brooklyn girl with passion and chutzpah.
She boldly found her own way into the record business as a teenager and, by the time she reached her twenties, she had the husband of her dreams, two kids and a flourishing career writing hits for the biggest acts in rock 'n' roll.
Carole began her livelihood with a record deal at the tender age of 15 and wrote her first number 1 hit, Will You Still Love Me Tomorrow – performed by the Shirelles – at 17. Her early hits, which she wrote with then-husband Gerry Goffin, just kept coming, including the iconic Natural Woman made famous by Aretha Franklin. When she finally began to record and perform her own music, the result was Tapestry (1971), which was on the charts for more than six years and remains one of the most successful albums of all time.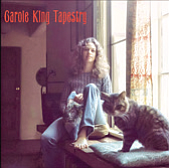 Now, at age 74, the Grammy-award winning singer-songwriter has seen the last five years as another whirlwind of accomplishments and accolades. In 2011, a feature-length documentary, Troubadours, was released about her triumphant reunion concert with James Taylor. In 2012, she published her memoir, A Natural Woman. 2013 brought her the Recording Academy Lifetime Achievement Award – the same year she became the first woman awarded The Gershwin Prize for Popular Song, presented by President Barack Obama at an all-star White House gala. In January, 2014, Beautiful: The Carole King Musical opened on Broadway and became the hit of the season—audiences were amazed at her deep musical catalog and captivated by her life story. Carole received the Kennedy Center Honors in 2015 (which recognizes the extraordinary achievements in excellence by individuals whose impact have left an indelible mark on civilization). The program included a show-stopping performance of King's (You Make Me Feel Like A) Natural Woman by the incomparable Aretha Franklin that brought President Obama to tears. And this month, Seattle audiences have the opportunity to see Carole's life story as portrayed in Beautiful: The Carole King Musical at the Paramount Theatre.
What an impact this down-to-earth mother and grandmother has made on popular music! Carole King's 2012 memoir, A Natural Woman, begins with a description of the frenzy taking place in the minutes before a concert.
"I check my hair in the mirror. It's frizzy. I daub some conditioner into my hands, add a splash of water, and scrunch the mixture into my hair. Much better…I look exactly like Carole King…Seconds later, Slice opens the door and says, 'Showtime!' "
I follow Slice past a series of long concrete-block walls filled with performance photos of other artists who've appeared at this venue...I look up and see photos of Bob Dylan, Barbra Streisand, Aerosmith, Jefferson Starship, Johnny Cash, Reba McEntire, Joni Mitchell, Simon & Garfunkel, Earth Wind & Fire, Crosby Stills & Nash, David Bowie, U2 and the Rolling Stones. I well up unexpectedly at the realization that I am one of a select cadre of people who do this thing that I'm minutes away from doing…How did I get here?"