Driving Nutrition Home
Peter Langmaid | Oct 1, 2016, 10:30 a.m.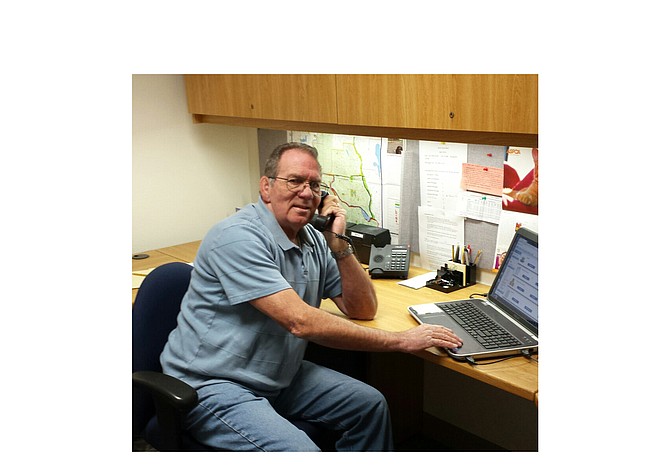 "You have no idea how much your smiling face brightens up the day for me!"
Kent Senior Activities Center Meals on Wheels 'Customer'
In 2015, the King County Meals on Wheels program delivered over 400,000 tasty and nutritious meals from approximately 35 locations scattered around the county. Second only to Seattle, the Kent Senior Activities Center (KSAC) accounted for 34,945 of those deliveries.
The volunteer coordinator for the Kent program is RSVP (Retired & Senior Volunteer Program) member Ed DeVange. Operating out of one small office and one small production room, Ed's program is a model of efficiency, with 17 active volunteers processing and delivering over 700 meals a week.
Participants in the program receive up to 14 frozen meals per week--breakfasts and dinners. Seven breakfast choices range from Cinnamon French Toast to a Breakfast Burrito. Twenty-seven dinner options include Roast Turkey & Gravy, Tuna Casserole, and Vegetarian Spaghetti. The meals come with sides of fruit, vegetables, and rice or potatoes. For those with special diets, each item is tagged as either low fat, low sodium, or both. Each meal is labelled with cooking instruction for microwave or oven.
The process begins on Friday when two volunteers call all potential customers (Ed prefers the term 'customers' over 'clients, because, he says "lawyers have clients!"), take their orders, and enter them into a computer.
On Monday Ed prints the order forms and organizes them by driving route (there are seven routes). The meals are delivered on Tuesday and warehoused in freezers by route. On Wednesday six volunteers (the oldest is 95) pack orders in tote bags by customer and route and return them to the freezer. On Thursday the drivers load up and make their deliveries. And on Friday the process begins again.
Underplaying his own role in the process, Ed says his supervision amounts to a cheerful "Good Morning" to everyone and then getting out of the way. Ed credits the hard work and organizational skills of his fellow volunteers for the success and productivity of the program.
Melissa Pallanes, Meals on Wheels Volunteer Support Specialist, may beg to differ. She says, "Ed is an exceptional Volunteer Coordinator for Meals on Wheels. He is not only dedicated to serving our "customers" in Kent, he is remarkable at supporting the other volunteers at the site with his kindness and organizational skills. One of the many thank you notes we received from clients last year said "these volunteers are heroes" and I could not agree more."
Born and raised in Eastern Washington, Ed's family was deeply committed to serving the community they lived in. His father, a lawyer, belonged to every organization in the area, while his mother was a den mother and an active member of the PTA. Contributing to the community was a way of life and part of the family DNA.
Ed's father died suddenly at a young age, and after high school Ed joined the Navy, where he served one year active duty and five years in the Navy reserve. When he finished his year of active duty, his mother had remarried a Boeing engineer and moved to Seattle. Ed followed and landed a job at Boeing.