Prepare for your disability interview: tips from Social Security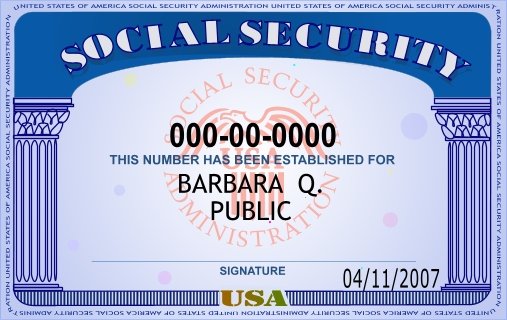 By Kirk Larson
Social Security Washington Public Affairs Specialist

When a person becomes disabled, it can be a very stressful time in their life. There are many questions and unknowns when you have to transition out of the workforce due to medical issues. While an employer may offer short or long-term disability, most people faced with a disability will file for benefits with Social Security.
If you're facing life with a disability and don't know where to start, we encourage you to visit our website at www.socialsecurity.gov/disabilityssi. You can apply for benefits on our website; it's the most convenient way. Additionally, you can contact us at 1-800-772-1213 (TTY 1-800-325-0778) or visit your local office if you wish to apply for disability benefits. When applying for benefits, you should be prepared to answer a number of questions including:
• When your conditions became disabling:
o Dates you last worked;
o The names, addresses, phone numbers, and dates of visits to your doctors;
o The names of medications that you take and medical tests you've had; and
• In addition, if you plan on applying for Supplemental Security Income (SSI) disability payments, for people with low income who haven't paid enough in Social Security taxes to be covered, we will ask you questions about:
o Your current living arrangement, including who lives there and household expenses;
o All sources of income for you and your spouse, if applicable; and
o The amount of your resources, including bank balances, vehicles, and investments.
• Tips:
o Document all your conditions that limit your ability to work, people are usually approved for a combination of conditions, not just one.
o You can file for benefits and appeals online, at your pace, from your home.
o Provide us a copy of any medical records you may have in your possession, this may allow the Medical Review to develop your case faster.
o Continue your medical treatment after applying for disability and provide us updated information.
o If we send, you to a Consultative Examination do everything possible not to miss the appointment.
o Be patient during your application process, a normal processing time can be three to six months.

o If you are denied and you believe you are unable to work, appeal your case immediately. You normally have 60 days but the soon you file the soon we can start reviewing your case.
You can view our disability starter kit at www.socialsecurity.gov/disability/disability_starter_kits.htm.

Remember, we are there when you might be faced with one of the hardest obstacles of your life. Social Security helps secure today and tomorrow with critical benefits for people with severe disabilities, not just during retirement. Learn more at www.socialsecurity.gov.
Kirk Larson is a Social Security Administration Public Affairs Specialist located in Seattle and serving Western Washington.