Being a Professional Writer
Sharing Stories
Ariele M. Huff | Mar 24, 2016, 9:34 a.m.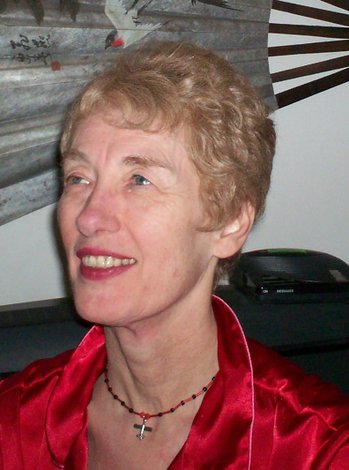 I'm currently offering FREE downloads of at least one eBook every Saturday 12:01 am to Wednesday at midnight (except for holiday weekends).
I've also edited several really good books on Amazon including ones by Pete MacDoran, Kathy Reeves, Thomas Hollowell, Gerrit Hansen, Don Sivertsen, Roger Wilson, and Marty Gates...his Laughing with Dogs is a hoot!
Classes to help you become a professional writer include You're in Charge: PODs, Blogs, & eBooks: Learn about digital publishing (blogs, PODs, and eBooks). Digital tips help students spend little, earn well. 4/30 10am-2pm $10.45 Through the SHORELINE CC PLUS 50 program, 16101 Greenwood Ave. North. Call 206-533-6706 to register. (NOTE the REALLY inexpensive price on this funded program that people of ALL ages can take.)
Also: CREATING eBOOKS online class: The how-to of doing a book for friends and family or for making royalties from the general public. Start anytime! Classes are 10 sessions on an at-your-own-pace schedule through Edmonds Parks Department. Call 425-771-0230 to register.

Ongoing on site groups include The Writer's Round Table at Edmonds Senior Center, 220 Railroad Ave, Edmonds. Call 206-361-6733 to register or just come in. We meet 4/8 & 22, 5/6 &20, 6/3 & 17 (6 Fri) 12:45-3pm. We are on a drop-in basis—$12 per session. All ages of writers may attend. Work on your life story, a novel, poetry, or any project.

And the Greenwood Senior Center has a Write About Your Life group ten Thursdays per quarter and meets at 525 North 85th in Seattle. 3/31 to 6/2 1:15-3:15. All ages may attend and the price is $70 per quarter or a $10 drop-in fee per time.
Ariele Huff is a Seattle native and a prolific writer. Her classes and groups are popular—often really fun, and her editing is thorough and professional. Join us!
SHARING STORIES is a weekly column for and about the 50 plus crowd living in the Puget Sound region. Send your stories and photos to ariele@comcast.net. Tell local or personal stories; discuss concerns around aging and other issues; share solutions, good luck, and reasons to celebrate; poems are fine too. Pieces may be edited or excerpted. We reserve the right to select among pieces. Photos are always a plus and a one-sentence bio is requested (where you live, maybe age or career, retired status, etc.).
SHARING STORIES is featured on www.northwestprimetime.com, the website for Northwest Prime Time, a monthly publication for baby boomers, seniors, retirees, and those contemplating retirement. The newspaper can be found in the greater Seattle area and other Puget Sound locations. For more information, call 206-824-8600 or visit www.northwestprimetime.com. To find other SHARING STORIES articles on this website type "sharing stories" in the search function above.