Being a Professional Writer
Sharing Stories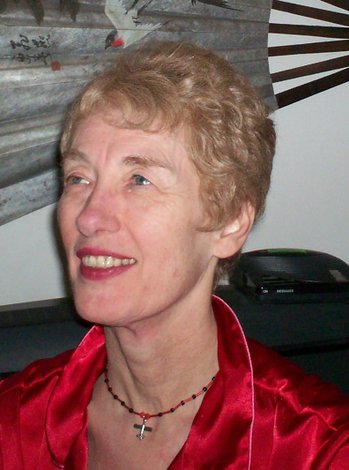 Being a Professional Writer
At five, I knew I wanted to be a writer. By ten, I knew I wanted to be the editor of magazines and write articles and stories for them. Teaching writing and editing other people's work has been a fun addition to my love of words and the power they have. (I've been the editor of over a dozen periodicals and hundreds of books. I've worked for three publishing houses and a radio station, producing and writing programs.)
I bring my causes to my written work. When I discovered and rescued three kittens abandoned in a box, they became the subjects of a daily journal, then four eBooks and a paperback containing all of those: Kitten Love, Learn from My Mistakes, Crazy Cat Ladies, and Kitten Love: The Trilogy.
My blog and eBook Fifty Shades of Graying: Love, Romance, and Sex After Fifty are all about the reality and right we have to enjoy those aspects throughout our lives. Most of the book is pieces submitted to the blog. Many happy stories and some tearjerkers and humor as well.
During my years as an English as Second Language teacher, I cried almost every day over stories I heard about what had brought people to the US—wars and prejudices, hunger and hope. And I heard about what happened to them here, especially about the prejudices and disappointments. The Queen of Mean: The Conversion of a Cold & Prejudiced Heart is my homage to the courage it takes to find a new home.
The Perks of Aging: Blessings, Silver Linings, & Convenient Half-Truths came from my time working with seniors writing about their lives. They all laughed hysterically when I asked what are the perks of aging...then they told me. The book is a collection of the funny and poignant answers and the poems these answers stimulated me to write.
Making Mud Angels: Winning Strategies for Tough Times comes from the pearls of wisdom handed to me by older relatives and mentors that I'm passing along to my four daughters, 14 grandchildren, and as many other people as I can reach. They are homey aphorisms that have helped me.
Processing Loss Workbook comes directly from my Processing Loss Workshop and includes touching pieces by several of those who have taken the workshop. This is a great gift for anyone who has had any kind of loss: job, spouse, pet, finances, illness—any kind of loss.
I began collecting stories for Housekeeping in 1999! It includes a story of mine too. Check it out. It's not what you'd expect! (But it is mostly funny.)
My most recent release is Last Duets, a Suspense Romance about the classical music field. As with all my fiction books, the characters and events in Last Duets are all real though characters are mostly composites of more than one real person. http://www.amazon.com/dp/B01CE447ZI
My columns Writing Corner and Poetry Corner appear monthly in Northwest Prime Time, and I invite submissions to the Poetry Corner and to my hosted segment (Sharing Stories) of the magazine's website. I use stories and poems in Sharing Stories. Contact me at ariele@comcast.net to submit those or to request a flyer of classes or for editing help with any type of written work.