Following in the footsteps of pilgrims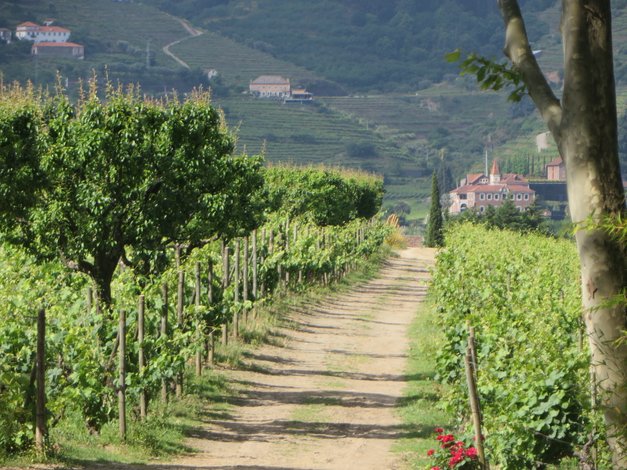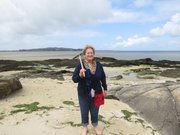 Meet Victoria Oubiña, a resident of the seaside village of Cambados in Northern Spain. She's a retired marisquera or shellfisher, who had to stop school at nine years old and go to work in order to help her family. Victoria spent 54 years digging for clams and cockles on the beaches of this town and became a face of the local industry, one that is dominated by women in this region. Back in 1992, she and several of her counterparts fought for their rights to organize as a recognized controlled collective and were successful in their efforts. The women, who now number around 200, banded together to clean the beach, plant and replant the native flora and improve soil conditions to aid the clam harvest, solidly restoring an industry that had dwindled in the past. They collect and sell the shellfish as a means of income for their families. Their menfolk are mainly fishermen, who head out to sea on their boats for bigger catches. It's not an easy life for the women, as it's backbreaking labor, but they are proud of their work and the fact they can contribute economically.
Meeting Victoria was one of many highlights on my two-week tour to Northern Spain and Portugal with Overseas Adventure Travel (OAT), a highly reputable company that's widely regarded as the leader in small group tours for adults to destinations "along the road less traveled." Spending time with a marisquera was an opportunity for our group to get insight into a day in the life of a local resident. Such experiences are part of OAT's tourism tenets, which emphasize cultural interactions as enrichment tools for tour participants. It's a boon to travelers, who want to go beyond sightseeing major attractions in an effort to learn more about the culture via personal engagement opportunities.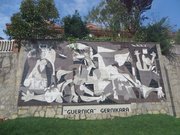 Another such interaction occurred in the Basque city of Guernica, best known as the scene of the April 26, 1937 "Bombing of Guernica," one of the first aerial civil bombings by Nazi Germany's Luftwaffe. The event became the subject of Picasso's famous antiwar painting of the same name. A replica of the work stands as a reminder and symbol to the Basque people. It was there, in a community center for seniors, that our group had a fascinating discussion on Basque history and culture with a local archaeologist and educator. We also visited a small family-run wine cellar to learn about Tzakoli wine, a Basque favorite. This sparkling dry white wine was once just a homemade product and its production was a local pastime. At the end of the 20th century, however, several vineyards sought and won Designation of Origin certification, which increased Txakoli's name recognition.
As for food, cod is a mainstay for the Basque people, having once been the major industry in the region. In virtually any bar and restaurant in Northern Spain, you'll find cod on the menu in some sort of fashion – crispy fried cod skin, cod croquettes, cod stew, or simply a tapa of rehydrated salt cod in olive oil. The fish has certainly left its mark in Basque gastronomy and chefs take personal pride in their culinary arts a la cod.