15th Annual Best Places to Retire in Washington State
Annual 'Round-Up' of Best Places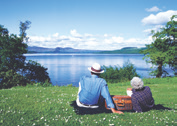 Each year, Northwest Prime Time summarizes national "Best Places to Retire" lists for notable Northwest locations that achieved national acclaim as great places to live and retire.
AARP defines a livable community as one that has affordable and appropriate housing, supportive community features and support services, as well as adequate mobility options which together facilitate personal independence and the engagement of residents in civic and social life. It's a place where people can get to where they want to go, living comfortably and in good health, and being able to remain active and engaged. Importantly, the elements that make a community livable are useful for people of all ages, not just Americans 50-plus.
The organizations that rank best places to retire typically look at such factors as a strong local economy, scenic beauty and outdoor recreation, climate, access to quality healthcare, housing, transportation, services for seniors, healthy infrastructure, being near a major university, walkability and other active lifestyle considerations, and having dynamic downtowns with an array of dining, shopping and cultural experiences. Read on to learn what topped the national lists in 2016 for "Best Places" in Washington State retirement destinations.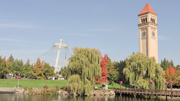 Last month, Kiplinger rated the 10 best states for retirement and Washington came in at a healthy number 7. Washington State's cost of living and health care costs are about average, but what sets Washington apart is it's friendly tax rating for retirees."The Evergreen State can be a great place to stay refreshed throughout retirement," says the report, which lists Washington's great opportunities to boat, swim, climb, hike and enjoy outdoor activities. "No wonder the state ranks third in the country for physically active seniors." Kiplinger specifically calls out Spokane as a nice choice for nature-loving retirees. Spokane is not only noted for its easy access to the great outdoors, but it also offers 33 golf courses, more than 20 wineries and many breweries and distilleries around the region. And while Seattle gets an average of close to 40 inches of rainfall per year, Spokane sees only half that amount. By the way, South Dakota came out on top of Kiplinger's list. They cite affordability as the main factor pushing it to the top. But wouldn't you rather live in Washington?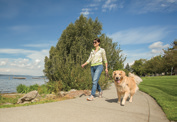 24/7 Wall Street also ranks Washington high as one of the best states to grow old in, coming in at 8 in the nation. "Washington provides a fairly senior-friendly environment," said the report, mentioning a high quality transit system, which can be essential for maintaining independence in old age. And the great many factors which make Washington one of the more prosperous states contributes to greater independence overall for seniors. Hawaii came in on the top of their list. Another 24/7 report identified "America's 50 Best Cities to Live." Kirkland was the only city in the state to make their list.
Forbes' Top 25 Places to Retire in 2016 – Forbes' annual list noted one Washington State city: Walla Walla. "60,000 population capital of wine country and college town in southeastern Washington State. Strong economy, median home price of $210,000. Above average doctors per capita, low serious crime rate. Good weather and air quality. Somewhat walkable."