Oh, Dollar Store, Oh, Dollar Store!
Sharing Stories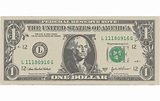 Evolution of a Poem
Barbara Ruby's original version , printed in Northwest Prime Time's April 2013 issue
"Oh, Dollar Store"
(to the tune of "Oh Christmas Tree.")
Oh, Dollar Store, Oh, Dollar Store,
how I love your stuff galore!
From China's shops and places far,
from laden shelves out to my car,
thence to my house to cupboards fill,
all shelves piled high; oh what a thrill.
Oh, Dollar Store, Oh, Dollar Store,
Your trinkets cheap I so adore.
— Barbara Ruby

"Oh, Dollar Store—latest version—2016"
Oh, Dollar Store, Oh, Dollar Store,
how I love your junk galore!
Sailing from China to our great wide shore,
filling our houses with stuff evermore.
Bright-colored trinkets, shiny, inviting,
catching my eye, all senses exciting.
Knickknacks, house wares, only one dollar.
Anyone smart will take home a carful.
I'll load my shelves with cheap lovely treasures,
providing me joy in very great measure,
and fill each cupboard, nook, and crannies.
for hoarding's allowed to very old grannies.
Barbara Ruby is a long time Puyallup resident whose poems have appeared for the last four years in Northwest Prime Times Poetry Corner.
SHARING STORIES is a weekly column for and about the 50 plus crowd living in the Puget Sound region. Send your stories and photos to ariele@comcast.net. Tell local or personal stories; discuss concerns around aging and other issues; share solutions, good luck, and reasons to celebrate; poems are fine too. Pieces may be edited or excerpted. We reserve the right to select among pieces. Photos are always a plus and a one-sentence bio is requested (where you live, maybe age or career, retired status, etc.).
SHARING STORIES is featured on www.northwestprimetime.com, the website for Northwest Prime Time, a monthly publication for baby boomers, seniors, retirees, and those contemplating retirement. The newspaper can be found in the greater Seattle area and other Puget Sound locations. For more information, call 206-824-8600 or visit www.northwestprimetime.com. To find other SHARING STORIES articles on this website type "sharing stories" in the search function above.