Washingtonians Overwhelmingly Support Measures to Help Family Caregivers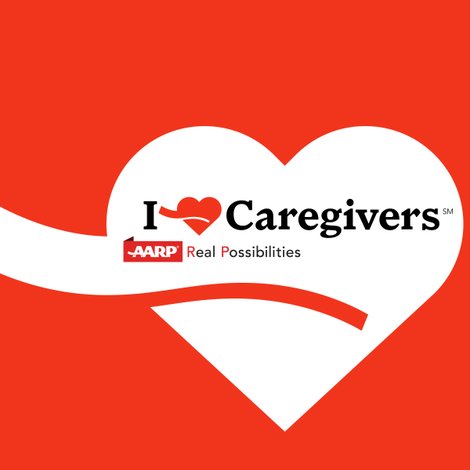 A new AARP survey emphasizes the important role an estimated 1.25 million Washingtonians play throughout the year as family caregivers, and shows overwhelming support from Washington voters for measures to better support those who care for the ones we love.
"Today in Washington, a silent army of family caregivers are the unheralded backbone of our state's care system providing more than two-thirds of home care for older Washingtonians and adults with disabilities," said Doug Shadel, State Director of AARP Washington, which represents more than 945,000 Washingtonians age 50 and older. "If you're not a caregiver now, you were one in the past, or you'll likely be one in the future. And while caregivers say they wouldn't have it any other way, families incur physical, emotional and financial strains through this labor of love," he said. "In short, Washington family caregivers need help."
The survey of 800 Washington registered voters age 45 and older, "2016 AARP Washington Caregiving Survey: The Caregiver Advise, Record, Enable (CARE) Act" shows Washington family caregivers are providing care in a variety of ways. More than eight-in-ten Washingtonians report their caregiving duties include assisting their loved ones with transportation (88%), shopping (88%), and household chores (83%). Eighty-one percent assist with meal preparation while two-thirds (64%) provide assistance managing finances and about half (51%) assist their loved ones with bathing and dressing.
According to the survey, those duties are taking a toll on family caregivers. Survey respondents who are current or past caregivers report feeling stressed, both emotionally (70%) and financially (29%). Caregivers say they are finding it difficult to get rest (56%), and express feeling stressed about trying to balance their work and family (60%) and taking care of their household (45%).
One of the more noteworthy findings of the survey shows Washington caregivers are also heavily involved in the medical side of caring for their loved ones. Two-thirds of caregivers assist with complex care like medication management (68%) and overseeing other nursing and medical tasks such as wound care, IVs and injections (67%).
However, much of that care is being provided with little, if any, training or support. Take for example the story of Shelton resident Susan Day. Last spring, Susan's husband Edward spent more than a month in the hospital – half of which was spent in intensive care, including five stressful days when he wasn't expected to live. Thankfully he pulled through, but the struggle wasn't over.
During Edward's final week in the hospital, Susan asked repeatedly for both time and training on the procedures she would need to perform once she got her husband home including injections, wound care and managing multiple medications. She knew it would be a challenge given their Shelton home was more than a 2-hour drive from his doctors in Seattle. As it turned out though, Susan says "Edward's hospital discharge was chaotic, inadequate, and poorly timed for everyone."
"We learned a lot through trial-by-fire," says Susan. "Fortunately Edward has a tough character, but the lack of information and training led to huge amounts of unnecessary stress and grief."