Escape to Latigo for a Nordic winter wonderland
Deborah Stone | Feb 22, 2016, 6 a.m.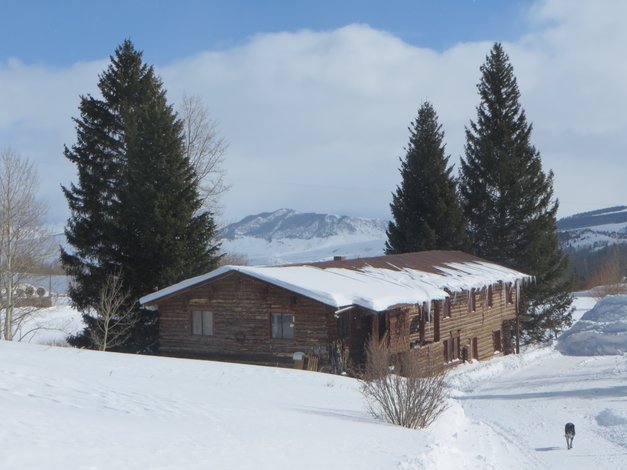 Colorado is known for its mountains, among a number of other notable standouts. People come from all over the globe to photograph these impressive behemoths, scale their rugged peaks, hike, bike and horseback on their countless scenic trails and simply relish the opportunity to rejuvenate mind, body and soul by breathing in their intoxicating air. Located amid this awe-inducing landscape are numerous dude ranches where city slickers who have never been astride a horse join expert equestrians looking to challenge their skills in the rugged terrain. The ranches are a magnet for all kinds of folks, especially multi-generation families seeking a fun and memorable, all-ages outdoor adventure vacation.
Latigo Ranch, voted "Best Dude Ranch in Colorado" by Colorado's Best, offers the classic Western experience, where you can tap into your inner cowboy and cowgirl. This 400-acre property, about 2 ½ hours from Denver is located within the majestic Rockies at 9,000 feet in elevation. It boasts breathtaking, panoramic views of the Continental Divide and offers week-long, all-inclusive programs where you'll have a chance to bond with your own steed (one of eighty available), hand-picked based on your ability. There's also a host of other activities: a supervised kids program, fly fishing instruction, special breakfast and sunset rides, Western roping, classic cookouts and high meadows pack trips. Hearty communal meals, comfy log cabin accommodations, hot tub and a rec room complete with ping pong, foosball and board games galore round out the family-friendly scene. And with a max of only 35 guests at one time, you're assured of a more personalized experience. Both staff and guests get to know each other well over the course of the week and the sense of camaraderie that develops aids in the formation of close bonds.
When the summer's over, however, Latigo doesn't close its doors like many other ranches. Come wintertime, it becomes an idyllic Nordic ski haven with some of the best cross-country skiing available in Colorado. Mother Nature is typically kind to this area when it comes to the white stuff and Latigo's snowfall averages about eighteen to nineteen feet per year. There's nearly sixty kilometers of machine-groomed, marked trail suitable for both classic and skate skiing, with terrain that varies from flat beginning track to challenging advanced level courses. For backcountry or telemark aficionados, the ranch is surrounded by over 200 square miles of deep powder in the nearby National Forest, making it also a prime snowshoeing mecca. It's quiet, peaceful and secluded, without highway or town traffic noise to distract you as you glide on the expansive trails with to-die-for views. No lift lines, long waits to get up the mountain or crowds creating unwanted obstacles.
If you've never cross-country skied before, know you're in good hands at the ranch, as there are free lessons available to get you started. Once you understand how to kick back and glide forward, you'll discover that it's an easy rhythm to get into and soon you'll begin to feel almost Zen-like as you become more proficient in your technique. Then you'll be ready to try some small hills where you'll learn about snowplowing, wedging, sidestepping, the herringbone and other techniques. Know that you'll be using your entire body – even muscles you didn't know you had! Cross-country skiing is an excellent cardio activity and you definitely can work up a sweat in the process. What's great about the sport though is that you get to go at your own pace, so you can stop and admire your surroundings. Up on the higher trails, you'll have expansive views, while lower in the woods, you'll feel like you're in the middle of an iconic Currier & Ives winter scene. If you're lucky, you might even spot a critter or two, other than the three ranch llamas, who have the run of the property. I spied a snowshoe hare scampering across the trail right in front of me. He was a thing of beauty, seamlessly blending in with the environment.