Steve Pool
Celebrating 40 Years on Television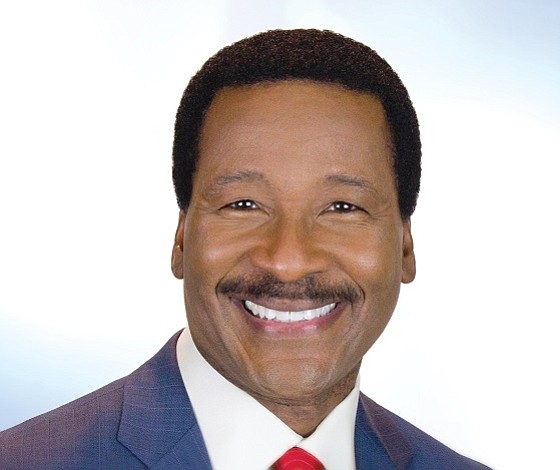 On September 8, KOMO 4 News celebrated 40 years with Steve Pool. "That warm smile and familiar laugh, Seattle's friendly forecaster," proclaimed KOMO's video tribute to Steve's four decades at the station.
"Television has been quite a journey for me," says Steve. "Frankly I never expected to be in the business. I thought I was headed to law school, but somewhere I got off track…or on track, depending on how you look at it. I graduated from Tyee High School in Seattle where I served as student body president. Following graduation I attended the University of Washington majoring in Communications and Speech."
Upon graduating in 1978 he began his long career at KOMO as a writer, but was soon appointed to a reporter position.
In the mid 80s, Steve changed directions and became the station's lead weather forecaster when he took over for the retiring Ray Ramsey. But first he went back to the University of Washington to receive specialized training in atmospheric sciences. "Surprisingly, I found myself as one of the pioneering major market African American weathercasters in the country," recalls Steve. "I was featured in Ebony magazine, much to the delight of my mother and father who still weren't quite sure about the whole television thing. 'Is that a real job?' "
Despite being best known as a weatherman, Steve had many steps along the way. "I wrote news copy for others to read. I did general assignment reporting, feature reporting, produced half-hour programs, weekend specials and a brief stint as a sports reporter," he says. He also filled in a couple of times as a weatherman. "I really enjoyed it because there is no script. I was able to say things in a way that fit my personality, as opposed to reading something that was written by someone else. That little shift pretty much changed my life. One of the things I enjoyed about weather is that, hey this is something that affects everybody. Once I realized that, it really got me jazzed."
In the 80s, Steve also began hosting the program Front Runners, a Saturday evening magazine show that became syndicated in markets around the U.S. and the world. It is one of the most awarded programs in Seattle television history with nearly 100 Emmys!
"The idea was to find young people all over the world who were doing interesting and outstanding things and doing so while overcoming significant obstacles." The show featured a wide range of guests from a paraplegic who learned to climb mountains to a seven-year-old Elvis impersonator (who grew up to be Bruno Mars, the extraordinary singer and world-class entertainer).
Steve remembers another career milestone: "I had only been doing the weather in Seattle for about a year when my agent called with an interesting offer. The folks at Good Morning America in New York wanted to know how I felt about coming in to fill in when their regular weather person went on vacation. To say I was stunned is a huge understatement. My answer? Not just yes, but hell yah!" As it turns out, Steve did regular stints on GMA from the late 80s through 2011 and made many close friends there. "The added bonus was being on the set for the parade of celebrities that came through the studio."