A Giacometti pilgrimage
Travels with Deb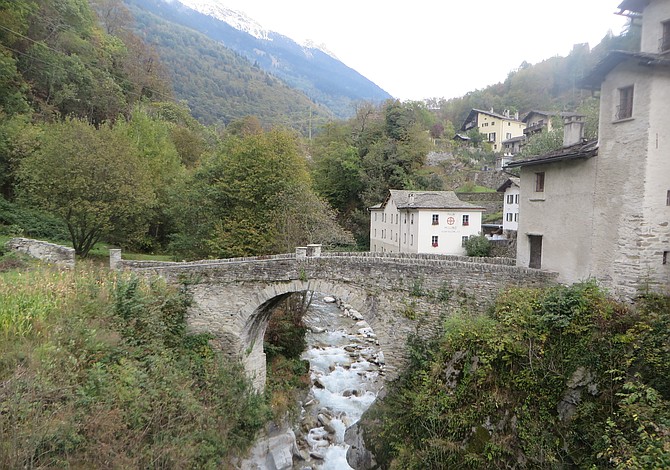 Switzerland is known for many things, including top-of-the-line watches, rich chocolates, fine selection of cheese, diversity of languages, picturesque natural beauty, and its neutrality in regards to world affairs. What most folks don't realize is that this charming country also has a reputation for art, rivaling that of numerous other European nations in regards to size and scope of collections within its museums. Additionally, many famous artists are from Switzerland such as Paul Klee, Ferdinand Hodler, Jean Tinguely, Arnold Böcklin and Méret Oppenheim. The most renowned, however, is Alberto Giacometti.
Growing up in the Windy City, the Art Institute of Chicago was a beacon of culture for my family. We would make monthly treks to this revered institution and visit our favorite galleries to glimpse works by notable artists as Renoir, Picasso, Matisse, Monet, Gauguin and Van Gogh, among others. It is here that I first learned about the masters and the various genres and movements, while discovering a world of beauty. I became a true art aficionado and lifetime museum-goer, seeking art in every corner of the globe, which is how I found myself in Switzerland on a Giacometti pilgrimage.
My father, a fan of Giacometti's oeuvre, particularly his sculptures, had introduced me to this artist's unique style; one that resists easy categorization, yet is often compared to that of the existentialists in literature. Some call the work surrealist, others label it formalist and then there are those who view it as expressionist, with defining elements of cubism. I became especially intrigued with Giacometti's famous elongated and emaciated sculpted figures; works that helped make the motif of the suffering human figure a popular symbol of post-war trauma.
Presented with the opportunity to learn more about Giacometti, on the 50th anniversary of his death, I joined a tour that would take me to the artist's hometown in the Bregaglia Valley near the Swiss-Italian border, as well as to several museums displaying his work in both Chur and in Zurich. We began in Chur, an enchanting town with narrow, winding streets amidst an Alpine setting, roughly an hour from Zurich. It is the oldest city in Switzerland, having been permanently inhabited for at least 5,000 years. It is also the place where Giacometti died.
The snow-capped Graubünden mountains tower above Chur. It's known as a magnet for both nature lovers and those seeking an array of cultural institutions, good food, shopping and plenty of comfy accommodations, such as the cozy, centrally-located Romantik Hotel Stern, a place with a 330-year history of warm, Swiss hospitality, not to mention delicious traditional cuisine. Sampling the regional cuisine is a must, particularly the "Maluns," fried potatoes with homemade applesauce and Alpine cheese, as well as "Capuns Sursilvans," stuffed cabbage rolls topped with cheese. My personal favorite, however, is "Pizzoccheri Neri," buckwheat noodles with veggies and cheese. When it comes to dessert, try the "Cupetta cun Tschüschinas," walnut ice cream with dried plums marinated in plum brandy --- a nice kick!
On a walking tour of Chur's Old Town, you'll visit St. Martin's Church, originally an 8th century building that was rebuilt in 1491 after a big fire destroyed it. There's also the Chur Cathedral, which took 120 years to build; a fact that explains its Roman and Gothic style edifice. Inside, you'll be surprised to find that the altar is crooked. Several theories have been proposed for this oddity, among them one that alludes to Jesus's head, which was bent on the cross, leading to an angled altar in respect to this position. The other purports that the church's expansion over the years mandated a slanted altar because the building is situated partially on a rock.