Rosanna Bowles
Seattle's Designing Woman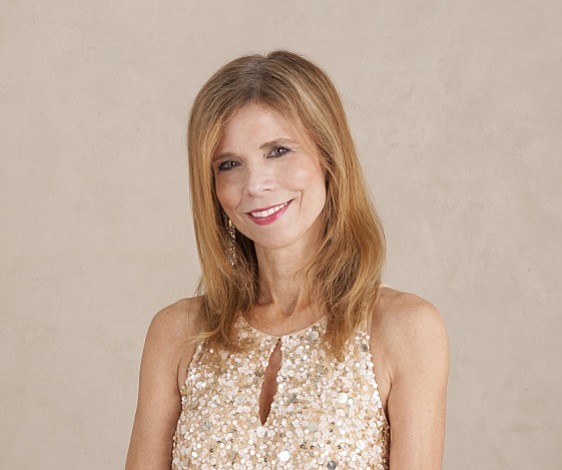 The holiday season is a magical time for many, and Rosanna Bowles is no exception. This internationally-acclaimed tableware designer delights in sharing long-held traditions with family and friends.
Her Seattle-based tableware and gift company, Rosanna Inc., encourages just that – it provides the backdrop for shared meals, festive gatherings and happy moments…moments as grand as a holiday party or as simple as sharing a cup of tea with a neighbor.
When you learn about Rosanna's life, its direction seems almost inevitable.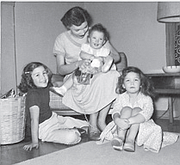 Her parents ran a gift and tableware company in her hometown of Portland. Rosanna's own passion for dishes began at age five when she first started collecting fine china. "Every summer, we'd go antiquing on the Oregon Coast and I was allowed to pick one piece of Limoges for my collection."
The love of a well-set table took an even firmer hold on her while spending a year as a teen studying in Perugia, Italy – a hub of ceramics production. There she became proficient in the language, and later earned her Master's Degree in Italian Language and Literature from the University of Oregon.
After finishing her Master's, Rosanna was struggling to find a career path that would combine her love of Italian literature and the fine arts. She went to a fair where she took a class on how to be an entrepreneur.
Inspiration struck – she decided to import Italian ceramics. She wrote a business plan, took out a $15,000 loan using her house as collateral and, in 1982, she started her one-woman home-based tableware design company.
Rosanna began by traveling to Perugia, Italy and worked with local artisans to develop ceramics based on her own designs. "When I sat with the artists and painted with them, I had a sensibility and a knowledge for the craft," she remembers. But she is the first to admit she hadn't yet mastered the operations end of the business.
There's the now oft-told tale of how a 20-foot container filled with her first order of hand-painted Italian ceramics pulled up to her 1920s bungalow in Seattle and the driver informed her she had to unload the goods herself.
"I started to cry," admits Rosanna. "Oh, all right, lady," the driver said and helped her unload the crates. "Just don't tell anybody." But a bigger surprise awaited when Rosanna unpacked the boxes to discover wet wooden shavings stuck to 10,000 pieces of tableware. "It was like an I Love Lucy episode with me washing mountains of shavings off thousands of plates," she recalls.
Her first order was to Meier & Frank, where she worked while in college – before serendipitously stumbling onto a nascent coffeehouse operation called Starbucks. They were just starting to grow and had hired Howard Schultz as merchandise manager. Rosanna took her suitcase with her samples wrapped in newspaper and showed them to Howard. He wiped out her entire inventory with one order.
For the first five years, Rosanna relied on a roster of specialty stores, working her way west to east, growing one store at a time. Her "big break" came in 1988, when Pottery Barn placed a major order. Since then, Rosanna products have appeared in stores and gift shops around the world. More than three decades and millions of dishes later, Rosanna has emerged as an innovative leader in the homewares industry.