Try muffins for a quick breakfast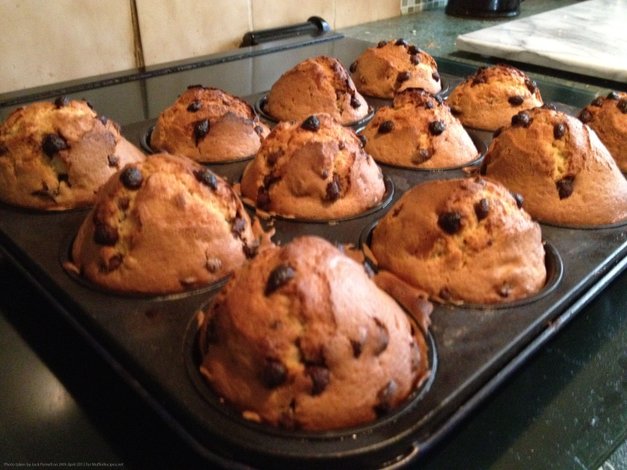 Nutritional information (per serving, one muffin):
Calories: 268, Carbohydrates: 46 grams, Protein: 4 grams, Sodium: 238 milligrams
Cream cheese frosting
½ cup unsalted butter
1 pound powdered sugar
1 package cream cheese
2 teaspoons vanilla
1 cup coconut (optional)
Cream butter and sugar; add cream cheese and vanilla; stir in coconut last. This makes a lot of frosting you can freeze for future muffins.
Nutritional information:
With coconut:
Calories: 99, Carbohydrates: 14 grams, Protein: 1 gram, Sodium: 27 milligrams
Without coconut:
Calories: 89, Carbohydrates: 13 grams, Protein: 0 gram, Sodium: 27 milligrams
The recipes in this column are meant for people who want to keep their kidneys healthy and blood pressure down by following a low-sodium diet. In most cases, except for dialysis patients, a diet high in potassium is thought to help lower high blood pressure. These recipes are not intended for people on dialysis without the supervision of a registered dietitian.

[Katy G. Wilkens is a registered dietitian and department head at Northwest Kidney Centers. A recipient of the Susan Knapp Excellence in Education Award from the National Kidney Foundation Council on Renal Nutrition, she has a Master of Science degree in nutritional sciences from the University of Washington. See more of her recipes at www.nwkidney.org.]