Savor Northern Ireland one bite at a time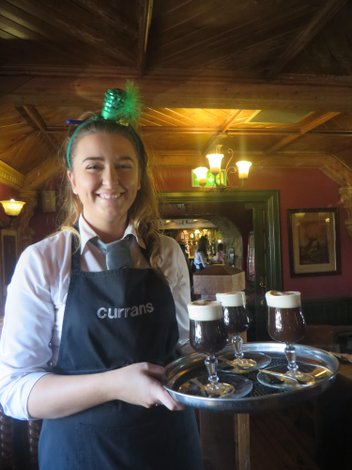 To be honest, I didn't have high hopes for good food during my stay in Northern Ireland. My expectations were low based on a trip I had made to the Republic of Ireland many years ago. I recalled eating lots of potatoes, breads and bland stews, along with the proverbial Guinness to wash it all down. And though 2016 has been designated The Year of Food and Drink for Northern Ireland, I was frankly still leery about the culinary scene. Imagine my surprise then to discover a country that has become a great destination for foodies; a place that crafts, grows, breeds, catches, cooks and enjoys the finest, freshest food available. "Local" has become the buzz word with themes from 'plot to plate' and 'grown here not flown here' celebrated. The excitement is palpable among everyone from producers and artisans to chefs and consumers.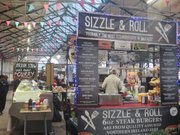 In Belfast, Northern Ireland's capital city, check out St George's Market, an historic landmark that is the site of a lively and colorful market selling the very best of local farm produce, dairy, seafood, baked goods and more. Then dive into the town's vibrant restaurant scene, offering everything from fine dining establishments boasting globally- infused cuisine to ethnic eateries and classic Irish joints specializing in traditional Ulster fry breakfasts. The café culture is also alive and well in Belfast, with local artisan roasters, independent coffee shops and top class baristas that ensure you'll always be able to get a great handcrafted coffee or a boutique loose leaf blended tea. And when it comes to enjoying libations of an alcoholic nature, the country's pubs are hard to beat. Walk into any Irish pub and immediately you'll feel at home. The convivial atmosphere combined with the often energetic, live music will have you doing the Irish two-step with a host of new friends before you know it.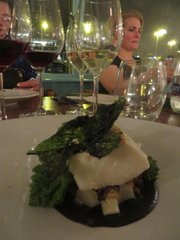 Ox is one of two establishments in the city that recently received the coveted Michelin Stars designation. Dinner at this restaurant is a sensory experience that defies description. Chef owner Stephen Toman is a magician in the kitchen, who uses imagination and creativity to bring fresh ingredients to life on your plate. Due to the close relationships he has with local suppliers, menus are designed around the finest seasonal produce. The best approach is to opt for the tasting menu so you can sample a variety of dishes and make sure to add the paired wines to enhance your meal. When I finished my last bite of dessert, a heavenly concoction of Jerusalem artichoke, banana, caramel and pistachio, I literally swooned in a food-driven ecstasy.
The Mitre is another top-rated restaurant in Belfast. Tucked inside Culloden Estate & Spa, one of the country's most prestigious hotels, you'll find this gem of an establishment. Surrounded by beautiful secluded gardens and woodland, with a killer coastal view, the Culloden is as beautiful on the outside as it is inside. Originally built as an official palace for the Bishops of Down, the place has an air of elegance with fine antiques that evoke a gothic grandeur. Let the talented Chef Brian Donaldson introduce you to his gourmet chic culinary scene via a seven-course tasting menu that emphasizes carefully selected local and seasonal quality foods. His focus is on infusing Irish staples with French and Scandinavian influences. Everything is presented with an eye towards aesthetics, such as a palate cleanser of elderflower sorbet with candied beet root spectacularly arranged within a toppled wine glass.