The Gene Project
Seattle man battling cancer competed in famous 54k cross-country ski race
Diana Einarsen | Apr 1, 2016, 2:36 p.m.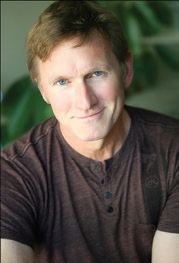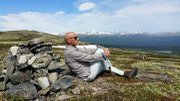 In 2002, Gene Thorkildsen was working as the assistant manager at the iconic Scandinavian Specialties Store in Seattle when the producer of a Taco Bell television commercial approached him. "I need some Scandinavians," he said. Gene, a natural blonde with chiseled good looks whose father and mother's grandparents were born in Norway, had graduated with a Filmography degree from Seattle Central College. He was offered a non-speaking part in the commercial and ended up playing a Norwegian fisherman at the real-life Buckaroo Tavern on Fremont Avenue.
"That was my first acting gig. Afterwards, we were told to assemble outside to make a Taco Bell radio commercial. I was part of the background mutter," he laughs. "There were a bunch of Norwegian and Swedish actors there and we were instructed to make some crazy sounds, so I yelled" – in the spirit of Speedy Gonzales – "arrr-i-i-i-bba!!"
Gene went on to have parts in 15 commercials, 10 independent films and the television dramas Grimm and Leverage. His IMBd web page offers a partial list of his accomplishments.
Gene lived and worked in Los Angeles from 2011 to 2012 with the blessing of his wife, Adrienne, whom he's been married to for 20 years. He drove his silver platinum Triumph Sprint ST motorcycle to California with a couple of buddies and spent three nights on the road, including camping near magnificent Sequoia and pine trees in the towering Sierra mountains.
"Once I arrived in L.A., I'd drive my motorcycle to Hollywood Boulevard or Sunset Boulevard, strip down to my underwear on the street and get dressed for my auditions. I didn't want my clothes to get wrinkled. No one batted an eye."
Gene says, "I'm at the point now in my career that I don't need to audition much anymore. My work is obtained mostly from referrals. I did a comedic Podcast for the web this morning: I played a Nazi cyborg. Last October, I was involved in two projects: I did a commercial for house insurance and had a starring role in an independent full-length feature film called Trout."
Gene is also involved in filming his legacy: He has brain cancer and stage 4 lung cancer. While in-between takes on the film-shoot recently for West of Centerville, he was talking about how he'd like to inspire other people who have the disease. Accomplished producer-director Kris Flink said she would be interested in making a documentary film for cancer research. Producer Becki Chandler is contributing by being a virtual "media whirlwind." The director of photography is Kirk Nordenstrom.
"My lung cancer was detected in 2012 and when the brain cancer was discovered in the spring of 2015, I was given only three months to live. How do you process that kind of information? You have to live each day to the fullest," Gene remarks. "My illness does not define me. I'm vertical, not horizontal. I'm living my life the way I want it to be lived. I can get sick and tired of being inside a house, and I have to live a life outside these walls." He adds, "I go to the gym four times a week and walk the streets of Ballard every day doing interval hill climbing. Brain cancer can really affect your equilibrium, your hearing and cause short-term memory loss, but I have the respect of my peers and people in Hollywood still want to talk to me."