Suicide and the lifeline of your spiritual authority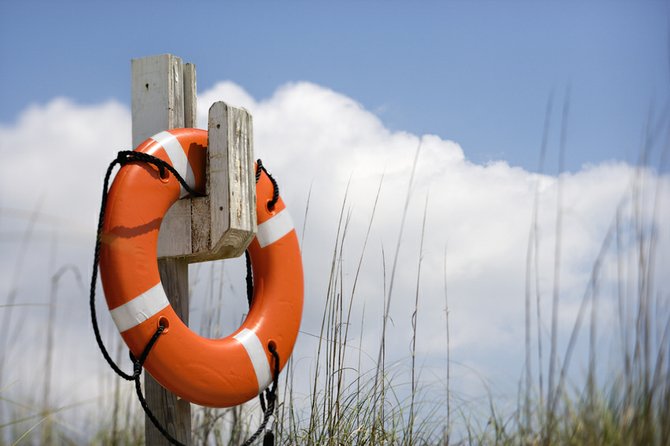 Finally David's quest for healing took a more spiritual turn. He began reading the Bible and was introduced to a book titled, Science and Health with Key to the Scriptures by Mary Baker Eddy.
He told me, "It was then that I felt a spark. And even though thoughts of suicide were still rampant, the spark I felt began to support me. As I read, helpful ideas came to me — ideas that were uplifting — ideas that guided me. For instance, the idea that my life was eternal was extremely helpful."
From that initial spark, David began to gain self-control by appraising the thoughts that came to him and differentiating whether they came from the divine Mind (God) or the human mind. He was less overwhelmed and began to have a better sense of worth and purpose. He is now married and has two beautiful children.
Looking back, David added, "I now think I pulled back from my earlier attempt at suicide because deep down, I was acting on the truth that my life is eternal — it was the law of Life, God, operating on my behalf. It was God and God's love for me that saved me."
For my part, I pray that each person, struggling with suicidal thoughts, will discover just how unique and special they are; that they have a spiritual selfhood.
At first, it may seem hard to push past pain that seems solid and unyielding. Yet, we can begin to reason more effectively when we learn where our authority comes from.
Mary Baker Eddy writes, "God has endowed man with inalienable rights, among which are self-government, reason, and conscience. Man is properly self-governed only when he is guided rightly and governed by his Maker, divine Truth and Love."
Sometimes depression or unworthiness stem merely from believing God is far off or nonexistent. I find reassurance in these verses from the book of Psalms, "If I take the wings of the morning and dwell at the end of the sea, even there Your hand shall guide me, and Your right hand shall take hold of me."
To learn about God's ever-present love, and your spiritual worth and authority, you can start with the Bible online or utilize phone apps. Both the Bible and Science and Health can be read here: http://bit.ly/Bible-SH
As well, attending church can introduce you to others who can help you learn more about your spiritual selfhood.
You are precious and unique and your life is intended to serve a blessed and profound purpose. You have the God-given ability to defend and fulfill that purpose.