Candy Crowley on Dementia
The Person and the Political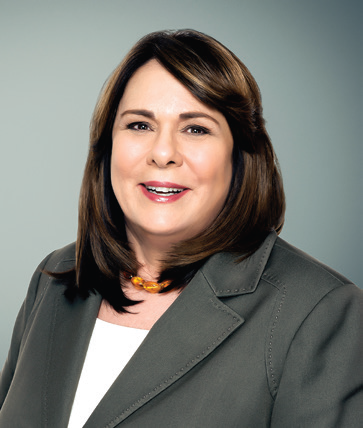 Recently retired after 27 years as a TV journalist, former CNN correspondent Candy Crowley talks about her family's battle against Alzheimer's and what should be done on the national stage to combat the disease. In honor of National Alzheimer's Awareness Month, Northwest Prime Time brings you this article which first appeared in the September, 2015 issue of Preserving Your Memory magazine.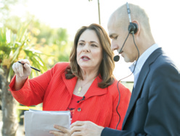 As the former chief political correspondent at CNN for 27 years, and host of the network's State of the Union, Candy Crowley has never been shy about talking politics with Hollywood stars, Congress members and presidents.
And she's done a good job of it.
For her work, Candy has received numerous awards, including an Emmy, a Broadcasters' Award from the Associated Press and many others. In addition, Candy was the moderator at the 2012 presidential debate, the first woman to do so in two decades.
Although many would describe her as outspoken, there's one topic Candy has been quiet about: her 90-year-old mother's battle with dementia.
Preserving Your Memory magazine spoke to Candy about her mother's experience, the political side of dementia and ways people can help in the fight to end Alzheimer's and dementia.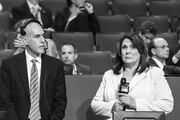 "Great, is the short answer," says Candy Crowley on being the first woman in 20 years to moderate the presidential debate. "But I must say I didn't feel the first woman part of it; to me it was just the challenge of a journalist. Obviously, I was aware because that's how people approached it, but I don't know that I felt any different than a male journalist would feel—just excited by the challenge and honored by the selection. I will say that I then began to hear from young women who would say, 'I'm so excited. It will be so cool to see a woman …' and from older women, it would be a 'You go, girl' sort of thing. So I realized it did have resonance with females, but personally, that wasn't how it struck me. It struck me more as journalist than male or female."
On leaving CNN: "I've been there for 27 years, and I've been in the business for more than 30. Now I want to do something new. And so probably by this fall, I'll have figured it out. I wanted to take about nine months off. I've been working since I was 16. It just seemed like a good time. And I knew if I got involved in the next election, I wouldn't want to leave. So I had to leave this year or wait until after the 2016 election, and I didn't want to do that."
Preserving Your Memory: Many people think of Alzheimer's as only a health issue, but it's also a political one.
"Absolutely," replies Candy. "This is a huge problem, and what it needs is a whole lot of researchers. It is political because the federal government funds so much of this research. Obviously, you have different organizations to help, but it needs federal funding. And that becomes very political because federal funding isn't infinite. There are only so many federal dollars, and there are many people suffering from a lot of things, so it becomes political in the battle for money to fund research."