Brain Health and Memory Loss Resources at the Library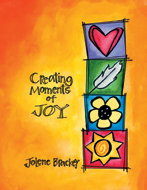 Brain health and dementia are in the headlines these days. While researchers disagree on many aspects, one consistent finding shows that learning something new helps keep brain circuitry active.
Whatever you would like to learn, turn to the King County Library System (KCLS) for a whole world to explore and friendly staff to help you discover new interests. Best of all, you can use it for free.
Try learning a new language online using the Mango Languages database. Look up your ancestors for free using Ancestry.com through the library. Get tips on starting a business, learn to play an instrument, plan a trip or explore a new hobby.
One of the newest resources at the King County Library System is a database of challenging games called Brain HQ. A recent AARP survey reports 9 in 10 people say brain health is important, but few know how to maintain it. BrainHQ™ is an easy way to make brain health a priority. Our brains are at their peak performance at age 27, but through continual learning and challenge we can help remodel our brains and function well throughout our lives. BrainHQ is an online suite of 27 exercises with 840+ levels of training organized around six core cognitive areas. Exercises are delivered in short segments, adapting speed and delivery to your performance. A private, personal dashboard shows your performance and provides feedback and suggestions on areas for improvement.
Get started by creating your own private account with BrainHQ by just signing in with your library card. Available online or by downloading an app to your iPhone or iPad.
Libraries also have books and DVDs on brain health, including works by popular Bellevue author Dr. Daniel Amen, often featured on PBS. Check out his latest CD or listen to his works on audiobooks: RELAXATION, FOCUS AND MEMORY TRAINING by Daniel G. Amen, M.D.
Brain Health Programs
KCLS's adult program series, MIND MATTERS, focuses on the imaginative mind, particularly creativity, thinking ahead and imagining possible alternate futures. Join in a film discussion, attend a meditation workshop, take classes on happiness or artificial intelligence, and beat that pre-holiday stress with a lighthearted session on "Aging: A Laughing Matter" presented by Dori Gillam of Senior Services.
Caregiver Support for Memory Loss
If you are caring for someone with memory loss, you are not alone. Libraries offer caregiver support resources, as well. KCLS' web page, www.kcls.org/50plus highlights reliable resources for caregivers.
Many patrons have specifically requested a favorite caregivers' book: Jolene Brackey's Creating Moments of Joy. Brackey is a nurse with years of experience. Her encouraging book is written in "bite-size" essays suggesting strategies for memory loss caregivers on coping with typical situations such as a person's insistence on wearing only one outfit, mistaken identity (not recognizing one's daughter, for instance) and defusing tantrums when tempers escalate.
Whatever you're looking for, your local library is here to help.
Wendy Pender is the Older Adults Project Specialist for the King County Library System. After a career as a tax and estates paralegal, she obtained her master's degree in library science from the University of Pittsburgh and a certificate in gerontology from the University of Washington. Wendy's mom turns 100 next year and has not one but two librarian daughters among her seven children. You can reach Wendy at wgpender@kcls.org or 425- 369-3285. Check out www.kcls.org/50plus for more!
Editor's Picks
KCLS now offers dementia-friendly programming